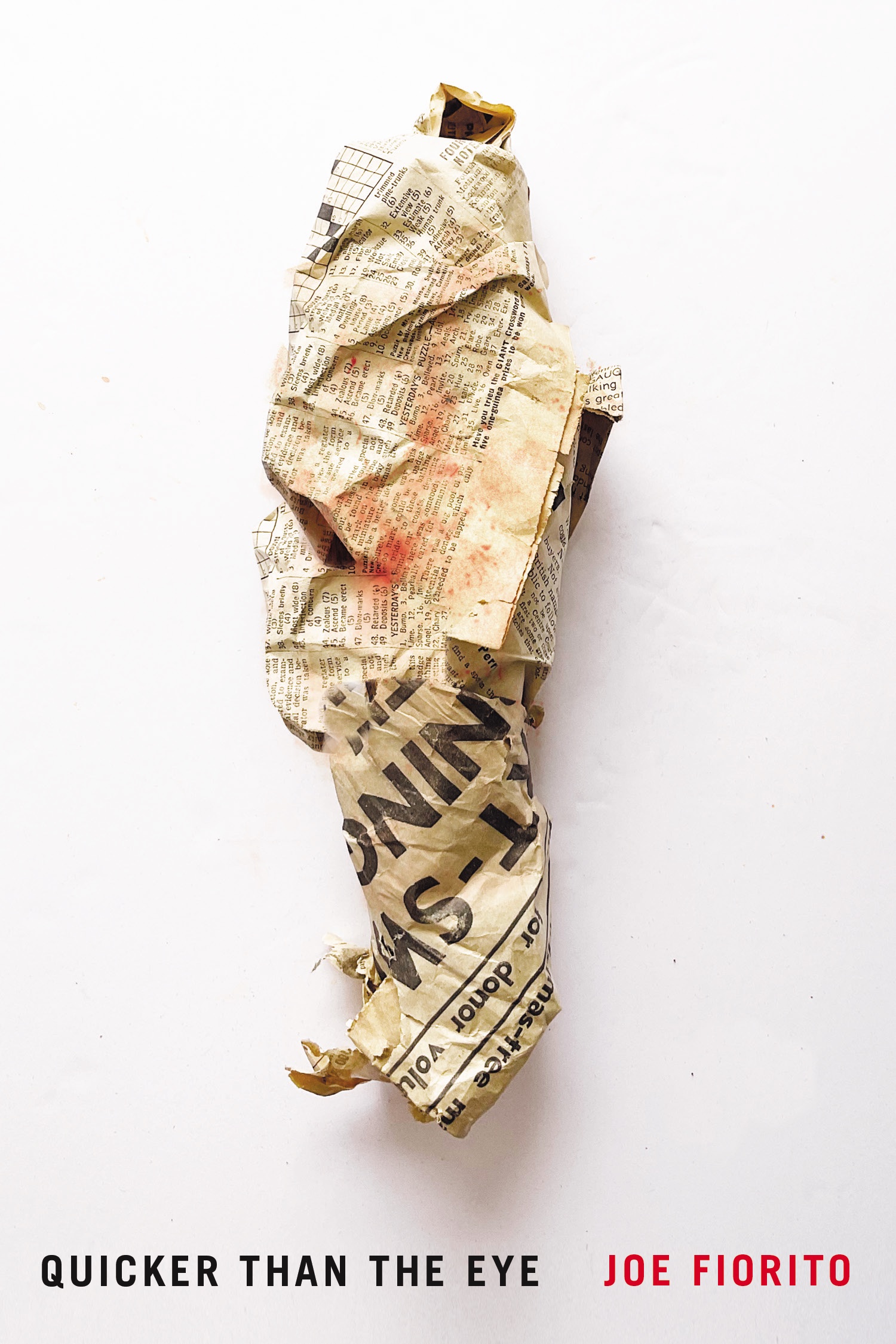 Quicker Than The EyeJoe Fiorito
In his third collection of verse, Quicker Than The Eye, Joe Fiorito continues to craft short, sharp poems that define the harder edges of urban life. His principal tools are a photographer's eye for detail, and a musician's ear for the sound of the human voice. Now, in Quicker Than The Eye, Canada's poet of the streets turns his gaze inward, writing about the influences of early love, family tragedy, and the search for meaning in a world where "the desolate things are mine."  A master of spare, razor-sharp language, Fiorito manages to strip sentiment from memory in order to find tenderness and enduring truth on the margins of the city.  He has never written more austerely or more beautifully.
Signal Editions
Poetry 2023
Praise for Joe Fiorito:

"[Fiorito] is a master of sparsity—there are no wasted words here, no lingering sing-song rhymes or repetitive pentameter. Each word is carefully chosen, shaping each line with sometimes delicacy, sometimes bluntness. His pen is a scalpel. With a cool surgical incision he dissects memories."—Michael Sobota, Thunder Bay Chronicle Journal

"Fiorito proves himself a storyteller of remarkable gifts: there's an aura of dignity and beauty over events, sometimes terrible, sometimes tender."—Esquire

"Joe Fiorito writes like a rough-hewn angel."—The Globe and Mail

"Fiorito has all the right stuff."—Mordecai Richler
Born in Fort William, Ontario,
Joe Fiorito
's awards include the National Newspaper Award for Columns, the Bressani Prize for Short Fiction, and the City of Toronto Book Award. He is the author of eight books of fiction and non-fiction, including two collections of poetry, most recently
All I Have Learned Is Where I Have Been
(2021). He is married and lives in Toronto.
Other books by Joe Fiorito:
All I Have Learned Is Where I Have Been
Trade paperback
70 pp 7.5" x 0.25"
ISBN13: 9781550656367

CDN $19.95 US & International
US $16.95

Ebook
ISBN13: 9781550656442

CDN $13.99