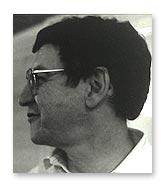 REMEMBERING JERRY FULLER

When drummer Jerry Fuller didn't show up for a gig at the Rex in Toronto on Saturday, July 13, a check of his home found that he had died, apparently in his sleep. He was 63, born in Calgary, Alberta on April 5, 1939. I have many fond memories of him beginning in 1962 when I was 27 and began hearing a pair of visitors from the Canadian West - new arrivals on a healthy Montreal jazz scene, Jerry and P.J. Perry, (the other exciting newcomer), were soon working with Maury Kaye, one of the finest musicians in Canadian jazz history, at the Penthouse, on the corner of Peel and Cyrus, a spot that was a jazz haven for many years, a spot where the likes of Paul Bley, Bill Evans, Eddy Louiss, Rahsaan Roland Kirk, Art Farmer, Jim Hall, Steve Swallow, Blakey's Messengers, Herbie Spanier, John Warren, Buddy Jones, Nelson Symonds, Sal Salvador, Charlie Biddle, Gary Peacock, Prince Lasha and Mike White worked beginning back in the early 50s. In early 1963, I vividly recall traveling to the city's northeast end with drummer Spike McKendry to attend and take photos at Jerry's wedding. The reception featured music supplied by the guests who included P.J. and Wimp Henstridge.
Jerry came from a musical family, his father Jerry was a saxophonist who led a big band at the Palliser Hotel in Calgary from 1937 through 1944. The family then moved to Vancouver and his dad became the leader at the Cave from 1944 into 1947. There Jerry, who had begun to take drum lessons in Calgary from Bruce Bristowe, his dad's drummer, continued his studies with the noted drum teacher, Jim Blackley. It was then on to L.A. for studies at Westlake College in 1958-59. In the late 50s, like many a young Western musician, Fuller worked with the band of Paul Perry, P.J.'s dad, at Sylvan Lake, a summer resort described as being half way between Edmonton and Calgary. The senior Perry's band had been the senior Fuller's rival in Calgary and it was here that the two sons hooked up musically. At the Cellar in Vancouver, Jerry and P.J. along with multi-instrumentalist Don Thompson and Dale Hillary, another fiery alto player, were the local "hard bop" heavies. From Montreal, Jerry and his new wife moved on to Toronto in 1963 and by the end of that decade Fuller had worked at George's Spaghetti House, in the studios with Rick Wilkins and recorded a Ron Collier project that had Duke Ellington guesting on piano.
Jerry, beginning with Bourbon Street in 1973, got to play with many a touring American heavy - Pepper Adams, [who he had played with at Loyola College in Montreal with Maury Kaye and Fred McHugh] Zoot Sims, Paul Desmond and Lee Konitz among them - in a succession of spots including "The Toronto Alive!" broadcasts from the Trader's Lounge of the Eaton Centre with pianist Ian Bargh and Jim Galloway, the Montreal Bistro and the Top O' The Senator.
Jerry returned to Montreal on occasion, in 1967, just prior to the Ellington sessions in Toronto, he appeared at the Canadian Pavilion of Expo 67 with the Ron Collier Ensemble, in December 1988 he did a Jon Ballantyne session at Studio Tempo in Pte. St. Charles, in early 1997, he was at Boomers in Pte. Claire, recording live with Dave Young in guitarist Greg Clayton's trio and in the late 90s with the Chris Mitchell combo that took the grand prize in the Montreal International Jazz Festival Concours and later for the recording and subsequent launch of the resulting CD.
RECORDINGS
Fuller's earliest sessions would seem to have taken place, a few days apart, in two different cities, in 1967. On July 21, the Collier band, which also included Guido Basso, Fred Stone, Butch Watanabe, Ra
y Sikora, Bernie Piltch, Gary Morgan, Lenny Boyd and Ed Bickert, was recorded by the CBC at the Canadian Pavilion of Montreal's Expo 67 and they released eight tracks of music written by the leader, Stone, Bill Britto and Gordon Delamont. Three days later, in Toronto, it was the Collier-Ellington sessions that came out originally on the Decca label and are now available on CD on the Attic label as "Duke Ellington - North of the Border". Fuller appears on two of three of these historic sessions. In September 1969 he recorded for RCI (Radio Canada International), a Don Thompson session produced by Ted Farrant that took place on Guy Street in Montreal in September with tenorman Ron Park, guitarist Sonny Greenwich and bassist Michel Donato - 5 tracks from this session were released on lp on Sackville and single track, "Emily" is included in the RCI 4 CD set, "Jazz: Anthology of Canadian Music".
In 1970 he did his first recording with Rob McConnell's Boss Brass, a three day session in March for the CBC and a pair of sessions with singer Salome Bey, one in September with a group led by Rick Wilkins and one in October with a Russ Little-led ensemble, both for the Canadian Talent Library, then directed by Lyman Potts as part of Standard Broadcasting. Three sessions were done in 1975, in late June, Fuller was a member of a Moe Koffman combo recorded live at George's in Toronto, released as "Live at George's" on GRP. Late October into November, Ed Bickert, Don Thompson and Jerry were recorded live at Bourbon Street and material from those evenings appeared under Paul Desmond's name on both the Artist House and A&M Horizon labels [material recorded in March '75 by the same combination and recorded at the same local has been released under Desmond's name as "Like Someone In Love" on Telarc] and on November 13, Fuller recorded with trombonist Ian McDougall for the first time, a CBC session that included Michel Donato and Gary Williamson. In early July 1976, Fuller recorded with a big band directed by Jerry Toth, one that included Peter Appleyard, Bickert and Dave Young, for CTL and released on United Artists. In August 1977 he and Pete Magadini split the drum chores on an Appleyard big band date for the Salisbury Laboratories label, "Peter Appleyard Presents". February 12-13 of the following year he did another CTL date, again with Appleyard and released on the New Ventures label, this time with Charles Mountford, Dave Young, percussionist Memo Acevedo and arrangements by Rick Wilkins.
In late January 1980, Jerry Fuller was in the studios in Toronto with Oscar Peterson laying down the rhythm tracks for the Pablo release, "The Personal Touch" with Young and, splitting the guitar chores, Bickert and Peter Leitch. On February 25, Jerry and Dave Young were again recording with Appleyard, this time for Muzak, three days later for the same label, Jerry recorded with the big band of pianist | arranger, Johnny Burt. That year, on March 18-19, he recorded the first of a number of sessions with a superb saxophonist, Kirk MacDonald, this one released as "The Revellers" on the Unity label included trumpet great Sam Noto, Mark Eisenman and Steve Wallace. In May 1986, in Toronto's McClear Place Studios, Fuller was a member of the Boss Brass that recorded with Mel Torme - "Torme and the Boss Brass" on Concord. Late the next year, Fuller recorded with The Brass Connection - "A Five Star Edition" appeared on the Jazz Alliance label with special guests Bill Watrous, Jiggs Whigham and Carl Fontana joining the group's five regular trombonists, Doug Hamilton, Ian McDougall, Bob Livingston, Jerry Johnson and Ernie Pattison. In 1987 Neil Swainson recorded "49th Parallel" for the Concord people with Jerry, Gary Williamson, Joe Henderson and Woody Shaw. The 1988 Montreal session with pianist Ballantyne, "Sky Dance" for Justin Time, had Neil Swainson on bass and tenorman Joe Henderson guesting. In February 1989, Jerry and Swainson recorded together again, "George Shearing In Dixieland", which also featured Kenny Davern and Warren Vache appeared on the Concord label as did an Ed Bickert quartet recording, "This Is New", done in December with Lorne Lofsky and Swainson.
Jerry Fuller began the 90s with a Toronto recording date with a Rob McConnell Quintet of Bickert, Wilkins and Swainson - "Jive Five" recorded in August 1990 appeared on the Concord label. Violinist Lenny Solomon did a session in 1991 for the Jazz Inspiration label. Fuller guests, along with Bobby Fenton, Appleyard and Ruby Braff, on the disc titled "After You've Gone". In February and October of 1992 Jerry recorded for the same label [with Kieran Overs] as a member of an eponymous release by Brian Dickinson. 1994 saw him appear on two more sessions for that label, another with Dickinson, "Live at The Senator" recorded at that spot over three nights beginning August 26 and "Bill Please" with the trio of guitarist Lorne Lofsky with Mike Downes on bass. In 1995 there were sessions in January, May, June and July that were released as "An Oscar Peterson Christmas" on the Telarc label with people like Lofsky, Daves Young and Samuels joining the pianist. As well, Jerry, along with Mark Eisenman, Reg Schwager, Swainson and Mike Murley, recorded live in November at the Montreal Bistro with Montreal born singer, Arlene Smith - "Stirred Not Shakin'" was released on the DSM label and session done April 30 - May 1 by Bernie Senensky with Jerry, Neil, Kirk MacDonald and Eddie Henderson was released as "New Horizons" by the European Timeless label. January 1997 saw Jerry and Dave Young arriving from Toronto to record live at the now defunct Café Boomers in Pointe Claire on Montreal's West Island with guitarist Greg Clayton. "Live at Boomers" is on the Ostinato label. July found Fuller in Halifax and busy in the studios, on July 19 and 20, he recorded "The Atlantic Sessions", Koch Jazz, with a Kirk MacDonald Quartet with Lofsky and Swainson and the following day Jerry, Neil and Kirk were joined by Jamie Gatti and Tom Roach on a Chris Mitchell date, "The Witches of Redbeard" for the same label, a session that had Phil Woods guesting. In 1998 Fuller again recorded, May 12 through 14, with MacDonald. "New Beginnings" is on Radioland and also features Lofsky, Dickinson, Swainson and trumpeter Rob Smith. Then, in October, Fuller was back in B.C., in Burnaby, recording "Dry With A Twist" with Ian McDougall for the Barbarian label, a sextet date with Oliver Gannon, guitar, Ross Taggart, tenor, Ron Johnston, piano and Andre Lachance, bass. From November 19 through the 21, the Chris Mitchell were recording in Montreal, part of the reward for winning the Montreal Jazz Festival Concours. "Spectrum" with Chris, Kirk, Steve McDade, trumpet and Swainson was released on Justin Time. This leads us to the last Jerry Fuller session in my possession, "Burnin' The House Down" on Barbarian was recorded by Ian McDougall, Fuller, Lachance, Taggart, Gannon and Johnston at Hermann's Jazz Club in Victoria, B.C., on May 26 and 27, 2000 - the club burned to the ground on May 29th - hence the title. There are also three "tribute" CDs released on Bill King's Radioland label, "From The Heart" (for Oscar Peterson) released in 1995, has Jerry and Neil Swainson joining Bernie Senensky, "Portraits In Jazz" (for Wes Montgomery) came out in 1996 and has Jerry and Jim Vivian as members of a Sonny Greenwich while the 1997 release "The Power of Beauty" (for Stan Getz) has a Kirk MacDonald quartet made up of Lorne Lofsky, Neil and Jerry.
There you have it, quite a nice recorded legacy left behind by a wonderfully flexible and swinging drummer, a friend and wonderfully warm human - God bless!
[There was an evening that was well attended by the Toronto Jazz community held at the Top o' The Senator - the proceeds of which go to a Jerry Fuller Scholarship fund.]
Dobbin's Den", 11am - 1pm, CKUT, 90.3 fm /
www.ckut.ca
, on July 28th presented a two hour memorial salute to Jerry Fuller.