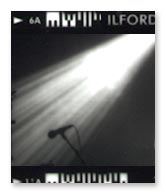 December 5, 2002
REMEMBERING BOB BERG
This afternoon, December 5, 2002, I received an email from singer Judi Silvano, who is just recovering from the shock of the death of Mal Waldron, her musical partner on her latest CD, 'Riding A Zephyr'. In that email she informed me of the death today of reedman BOB BERG. ȁI just got word that Bob Berg was in a fatal car accident today in Long Island in all this snow we're having…another one gone much too young…it's hard to smile lately…"
Bob was only 51, born in New York City on April 7, 1951 and brought up in Brooklyn. His musical studies took him from the High School for Performing Arts to the Juilliard School of music. He had begun classical piano lessons at the age of six and by 13 he was playing alto in the high school orchestra and developing a love for the music of Charlie Parker and Horace Silver [and later Booker Ervin]. His first big jazz gig came with organist Brother Jack McDuff's group in 1969. After touring with that group he returned to NY and spent a couple of years driving a cab until Michael Brecker suggested him as a replacement in the Horace Silver band. He remained in his idol's band from 1973 through 1976. In 1977 he replaced George Coleman in pianist Cedar Walton's 'Eastern Rebellion' band and stayed in that band into 1983 – he lived in Europe from 1981-83. In 1984 he began a stint with Miles Davis that lasted into 1987. He then did a short stint with Tito Puente and toured the Caribbean and Central America for the American State Department in early 1992.
He leaves quite a recorded legacy – as a leader he recorded for Xanadu, Red and Stretch and "Steppin'" on Red and "Enter The Spirit", "Riddles" and "Another Standard" on Chick Corea's Stretch label were released on CD. He also appears on Horace's "Silver 'n' Brass" on Blue Note and a number of items with 'Eastern Rebellion' on Timeless in the 70s, a decade that also saw him on recordings with Sam Jones, "Visitation" on Steeplechase, Kenny Drew's "Lite Flite" on the same label with Thad Jones and on Billy Higgins' "Soweto" [Red] and, the next year, Billy's "One More" for the same label. The 80s also saw dates with Mike Stern, "Time In Place" and "Jigsaw" on Atlantic and "Secrets" by Leni Stern on Enja, "Stories" by Tom Harrell is on Contemporary and his "Aurora" is on Adamo, pianist Niels Lan Doky's "Dreams" is on Milestone, on Storyville there's "Reflecting Times" with Klaus Suonsaari, he did "You're Under Arrest" with Miles Davis for Columbia and recorded with Wolfgang Muthspiel in the 80s and 90s – released on EmArcy as "Work In Progress 89-98".
The 90s also saw sessions with Mitch Watkins, "Curves" on Enja, Ulf Wakenius' "Venture" on L+R, "Cedar Blues" with Walton on Red, "Six Pack" with Gary Burton [GRP], Joe Chambers' "Phantom of the City" on Candid, Marc Copland's "Stompin' With Savoy [Savoy], Corea's "Time Warp" [Stretch], Larry's "Sketches of Coryell [Shanachie], organist Barbara Dennerlein's "That's Me" on Enja – Justin Time in Canada - Valery Ponomarev's "A Star On The Rise" [Reservoir] and another pair on Atlantic with Mike Stern, "Odds and Ends" and "Standards (and other Songs)". Berg also did dates with Kenny Drew Jr., trumpeter John McNeil and drummer Jukkis Uotila.
Trumpeter / author Ian Carr has called Bob Berg, "One of the most gifted of the post-Coltrane generation of saxophonists, with a flawless technical, great harmonic awareness, a beautifully poised sense of time and a massive, emotive sound".
© LEN DOBBIN 2002