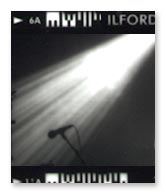 December 2, 2002

REMEMBERING MAL WALDRON

Pianist / composer
MAL WALDRON
died on Monday, December 2 in Brussels where he had been living for about ten years. There is some question as to his age, some sources give his birth date as August 16, 1925 -- most give the year as 1926. At birth, in NYC, he was Malcolm Earl Waldron. He began on the alto saxophone in 1943 and made his professional debut on that instrument in 1947. He then began studying piano and composition with Karol Rathaus at Queen's College. His first jobs on piano came with tenor saxophonists, Big Nick Nicholas and Ike Quebec beginning in 1949. After working in the R&B field, he joined Charles Mingus in 1954 and stayed, off and on, through 1957 when he became accompanist to Billie Holiday. During the time with Mingus, he also worked with Lucky Millinder, Lucky Thompson and Gigi Gryce. He stayed with Billie up to the time of her death on July 17, 1959. One of his most famous jobs was a stay at NY's "5 Spot" with Eric Dolphy and Booker Little -- examples of this 1961 stay can be found on CD. He settled in Europe in 1965 and lived in Italy, Germany and finally Belgium. He also scored a number of films including Shirley Clarke's "The Cool World" in 1963. He had done a concert in France just a couple of weeks before his death and among his last recordings are his own "One More Time" and a duo outing with American singer, Judi Silvano.
His last Montreal appearance, a Jazz Festival concert at Theatre Maisonneuve, a duet with drummer Max Roach, was memorable one. He recorded prolifically -- particularly in the mid-50s when he did sessions [in some cases multiple sessions] with people like Gene Ammons, Kenny Burrell, Burrell and Jimmy Raney, Teddy Charles, John Coltrane, Billie Holiday, Thad Jones, Steve Lacy, Jackie McLean, Charles Mingus and Paul Quinichette as well as under his own name.
His composition, "Soul Eyes" has become a jazz standard, recorded by better than 50 artists. Included in these are versions by John Coltrane, John Hicks [at least three times], Kenny Werner, Archie Shepp, Ran Blake, Stan Getz, Steve Grossman, Gary Bartz, Kenny Barron, George Garzone, Regina Carter, Roberto Ottaviano and Canadians, Oliver Jones, Dave Young, Bernie Senensky, Ed Bickert and singer Arlene Smith. Among the other vocal versions are those by Abbey Lincoln, Judy Niemack, Marlene Ver Planck and Vanessa Rubin.
Among the releases that jump to mind are the Teddy Charles Tentet of 1956 on Atlantic which includes Mal's composition, "Vibrations", the hard to find Jackie McLean Quintet release originally on the Ad-Lib label where Valdo Williams, who played at Rockhead's in the 50s, was the originally scheduled pianist, the Coltrane "Dakar" session of 1957 on Prestige with both Pepper Adams and Cecil Payne, three Mingus releases, "Jazz Composers Workshop" on Savoy, "Pithecanthropus Erectus" and "Blues & Roots" on Atlantic, a number of recordings with Steve Lacy both in the U.S. and in Europe, the series of four he did for Prestige -- "Mal One", "Mal Two" etc., "Left Alone" for Bethlehem in 1957 and "Left Alone '86" which Evidence leased from the King label. He's also on the two versions of "A Sound Of Jazz" -- on the Columbia studio version he does a solo piano piece called, "Nervous" and is also heard with Billie Holiday and an all-star group with on both that and the TV soundtrack version of "Fine and Mellow" on the Bandstand label. As well, he's on her last recording, "Lady In Satin" on Columbia. The music from "The Cool World" film, played by a great Dizzy Gillespie Quintet with James Moody, Kenny Barron, Chris White and Rudy Collins, can be heard on the Philips-Verve release, "The Cool World -- Dizzy Goes Hollywood". He was married twice and leaves seven children. Messages to his family can be sent to MAL & CO – 93 A. Dansaert, B-1000 Brussels, Belgium or by Email to:
malco@skynet.be
Funeral arrangements are pending.
© LEN DOBBIN 2002