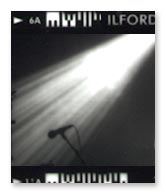 April 7, 2003

THE FATHER OF DETRIOT JAZZ

That's one of the things I've heard pianist BARRY HARRIS called. In the mid 50s there was what seemed like a mass exodus of jazz musicians from the Motor City. Pepper Adams, Donald Byrd, Curtis Fuller, Kenny Burrell, Paul Chambers, Doug Watkins, Tommy Flanagan and Sonny Red [Kyner] were among those who swelled the jazz population of New York City back then. If you spoke to them about who was left behind, Barry, Otis "Boo Boo" Turner and Abe Woodley would certainly be among the names that you would hear in reply. In fact most of the aforementioned, studied with Harris, either formally or informally. Today, at 73, Harris ranks as premier bebop pianist in jazz and Montreal is in for a rare treat as Barry will be joining a quintet led by trumpeter [and McGill professor] Kevin Dean, one that will also include a marvellous trombonist Terry Lukiwski, in from Toronto, and the longtime rhythm twosome, bassist Alec Walkington [guitarist Mark Elf quipped that with a name like that Alec was destined to be either a cop or a bass player] and drummer Dave Laing. The event takes place at eight in the evening on Wednesday, April 9 at Salle Gesu on Bleury Street just south of Ste. Catherine. The following day the group will record for CBC radio and Barry will also be passing it on via a clinic at McGill on Friday.
He was born Barry Doyle Harris in Detriot on December 15, 1929 and has been playing professionally for better than 50 years, his first piano studies were at age 4, his mother, a church pianist, was his first teacher. Beginning in 1954, he was the house pianist at the Bluebird, a renowned Detriot jazz club. There he hooked up with the likes of Miles Davis, Wardell Gray and Charlie Parker. He was also heard backing Lester Young and Lee Konitz at Detriot's Rouge Lounge. Bird, Thelonious Monk and Bud Powell were his main influences and indeed, today, he is the premier interpreter of their music. Although he worked on the road briefly with Max Roach in 1956, replacing Bud's brother Richie Powell, who died in the same car accident as Clifford Brown, Harris didn't leave Detriot until 1960 when he, Sam Jones and Louis Hayes became the rhythm section for Cannonball Adderley's Quintet. Settling in NYC, Barry began leading his own groups as well as working with the likes of Yusef Lateef and Charles McPherson, a former student. Coleman Hawkins showed a preference for pianists from Detriot and Barry, who was with Bean off and on from 1965 through 1969, joined Hank Jones, Tommy Flanagan and Hugh Lawson in that chair. I mentioned McPherson, other students included Lonnie Hillyer and bassists Paul Chambers and Doug Watkins, who happened also to be cousins. In 1982 Harris formed the Jazz Cultural Center in NYC and education continues to be an important part of his life. Besides combo recordings like "Luminescence" with Pepper Adams, Junior Cook and Slide Hampton and "Bull's Eye" with Adams, McPherson [on tenor] and Kenny Dorham, Barry has done countless trio sessions of his own and recorded with a who's who of jazz artists including reedmen Hawkins, Cannonball, Lateef, Konitz, McPherson, Hank Mobley, Sal Nistico, Sonny Stitt, Al Cohn, Buck Hill, Ralph Lalama, Frank Morgan, Dexter Gordon, Benny Golson, Johnny Griffin, Steve Grossman, Illinois Jacquet, James Moody, Clifford Jordan, Don Wilkerson and Warne Marsh, brass players like Frank Rosolino, Red Rodney, Donald Byrd, Art Farmer, Carmell Jones, Howard McGhee, Jack Sheldon and Lee Morgan as well as with guitarist Jimmy Raney, violinist Regina Carter, vibraphonists Terry Gibbs and Dave Pike and singer Eddie Jefferson. He's also a composer of note, "Father Flanagan" [for Tommy] "Luminescence", "Nascimento", "Nicaragua" and "Like This!" are some of the titles. He lives in Weehawken, N.J. in the former home of the Baroness Nica Rothchild de Koeningswater, where Monk spent the last year's of his life. Barry Harris in Montreal, an event not to be missed. (See also: www.barryharris.com )
LOCAL EVENTS

(Montreal and vicinity)
March was a busy month, it began with a tour de force outing from vocalist Vivienne Deane at Oscar Peterson Concert Hall where this fine singer was presented in a number of settings abetted by Tim Jackson, Eval Manigat, Daniel Lessard, Wali Muhammad and a group of singers made up of members from the University of Montreal and Out of NDG choirs. The following night, in the same venue, guitarist and composer Bill Coon was in from Vancouver guesting with Jennifer Bell's Altsys ensemble. Their next concert is Sunday, May 4th when Donny McCaslin comes in from the U.S. to join them. On the 6th, drummer Jon McCaslin, no relation, unveiled his debut CD at O Patro Vys appearing with a group of Paul Shrofel, piano, Kenny Bibace, guitar and the McDade brothers, Jeremiah, tenor and Solon, bass. Bluesman Kelly Joe Phelps and Vancouver's Zubot and Dawson, who just copped a Juno, were a winning combination in a memorable concert at the Spectrum. Singer / pianist Carol Welsman was a musical delight over two nights at Upstairs on the 14th and 15th with Kieran Overs driving in from Toronto to handle the bass chores. At that spot the following night, pianist / composer Minjung Suh was impressive with a quintet of Steve McKnight (a trumpeter from Pittsburgh well worth keeping a ear out for – he's studying at McGill), Donny Kennedy, Adam Over and Jon McCaslin. The following Sunday in that club, guitarist Alex Cattaneo presented a tribute to Rabih Abou-Khalil. Our monthly Emanon Jazz Society reunion and a March 29th evening at Flynn in Burlington that saw Joe Lovano featured with a quartet from Cuba led by Chucho Valdes, kept me from catching a Joel Miller Quintet featuring Bruno Lamarche and Maxime St. Pierre, also at Upstairs. Don Bell, the author of "Saturday Night At The Bagel Factory" died in early March and later in the month in British Columbia, Ingrid and Christine Jensen's mother succumbed to cancer. Other losses included pianists Linton Garner and Art Roberts – see the archives for this column for more. Some unreported deaths: bassist Chuck Domanico died last October 17th at the age of 58, he had recorded with the likes of Gerry Mulligan, Oliver Nelson and Shirley Horn; reedman Abe Most, Sam's older brother died in late 2002 at 82; in France on October 16th, it was pianist Henri Renaud who worked with people like Don Byas and Clifford Brown. He was also important as a record producer doing sessions with Brownie, Jimmy Raney, Oscar Pettiford and Milt Jackson among others; pianist George Gaffney, for years Sarah Vaughan's accompanist [he's on the wonderful, "Gershwin Live!" with the L.A. Philharmonic] died at the age of 62 on December 4th and in Toronto, veteran traditional jazz drummer, Kid Bastien died on February 8th at 64. Born in London, England, he was a fixture at Toronto's Grossman's Tavern for many years.

UPCOMING EVENTS

In April, the Montreal International Jazz Festival presents the duo of Sylvain Provost and Norman Lachapelle [they're cousins] who open for the Susie Arioli Swing Band, featuring the guitar of Jordan Officer, at the Spectrum on the 12th. The 'Afro-Cuban All-Stars' are at the Metropolis on the 24th and Kurt Weill specialist, singer Ute Lemper is in Theatre Maisonneuve of PDA on the 27th. Info: (514) 790-1245 or 1 800 361-4595 or on the site
www.montrealjazzfest.com
The ICP [Instant Composers Pool] made their second memorable Montreal appearance at Sala Rosa on April 1 and trombonist Wolter Wierbos and bassist Ernst Glerum from that tentet were scheduled to join Montreal-based trombonist Tom Walsh and drummer Thom Gossage on Sunday, April 6th at Casa Del Popolo. The weekend attractions at Upstairs [1254 Mackay] are Janis Steprans, pianist Jeff Johnston's trio, the 11th and 12th, Paris-based saxman Jean-Christophe Beney is in Easter weekend, the 18th and 19th, with a quartet with Steve Amirault on piano. Other events of note planned here are the Kelsley Grant Quartet on April 13th, reedman Cam Wallis, the 20th and on the 104th Anniversary of his birth, Roger Walls will present a tribute to Duke Ellington on Tuesday, April 29 – that's Duke's birth not Roger's. Modavie Restaurant [1 St. Paul W] continues to be the spot to hear some of the city's finest guitarists: Jon Gearey with bassist Dave Watts is there on Sundays, Kenny Bibace with Watts, Monday through Wednesday with Greg Clayton joined by bassist Alec Walkington and vocalist John Labelle the attraction, Thursday through Saturday with a drummer added on the last night.
At the Flynn Center in nearby Burlington, Vermont, the Paquito D'Rivera Quintet appears on Saturday, April 26th at 8pm. On Wednesday, April 16th, it's David Murray and the Gwo-Ka ("Big Drum") Masters, from Guadeloupe, along with Herve Smith, guitar, Jaribu Shahid, bass and Hamid Drake, drums. Sonny Rollins is set for an appearance at the Discover Jazz Festival which takes place in Burlington in June and besides the artists already announced watch for pianist Myra Melford as well as the trio of another pianist Steve Kuhn with David Finck, bass and Billy Drummond, drums backing my favourite jazz singer Sheila Jordan at the Montreal International Jazz Festival. Pianist Felix Stussi is at Billy Kun [354 Mt. Royal E] with bassist Alex Bellegarde on April 9, 17 and 23. Upstairs at, O Patro Vys [356 Mt. Royal E] they have "Salon Bleu Jazz" on Sunday nights Min Rager [aka Minjung Suh] opened the April series with a quintet appearance on the 6th – guitarist Greg Amirault hits on the 20th. For photo buffs, "The Stock Agency" celebrates its 15h anniversary with an exhibit at Maison de la Culture Cote des Nieges [5290 Cote des Nieges] beginning on April 10th. Among those included in the exhibit: Benoit Aquin, Jean-Francois Leblanc, Emmanuel Galland, Caroline Hayeur, Robert Frechette and Normand Blouin. Visions of Haiti since 1987, is the focus here. Montreal born pianist Paul Bley is in travel mode, he plays solo concerts in Amsterdam, April 10th, Gent, Belgium, the 13th – then it's off to Brazil for solo outings on May 30th in Sao Paolo and Rio de Janeiro, the 31st. On May 20th he hooks up with the exciting trumpeter Enrico Rava for a duo concert in Vicenza, Italy. If you see someone in Montreal on Easter weekend that looks like former George Shearing vibraphonist Warren Chiasson, it's Warren Chiasson, he' s combining a visit with his brother with some business.

NYC HAPPENINGS

Judi Silvano's Quintet featuring James Williams, Don Braden, Ed Schuller and Billy Drummond did a tribute to Mal Waldron at Birdland on March 12th – vocalist/pianist Mala Waldron was a special guest. This month on April 11th, Judi joins drummer Bob Meyer's "Mount Airy" group: John Gunther, reeds, flute, Brad Shepik, guitar and former Montrealer John Menegon, bass, at the Cornelia Street Café. The evening is subtitled "Sephardic Hebrew Melodies Meets Jazz". At that spot on the 25th Judi will present San Francisco's Rhiannon and in May, L.A. based Marilyn Harris hits on the 9th and on the 23rd, "Vocal Jazz Ensemble" which features Judi, Kyoko Kitamura and Marlena Primavera with guests Tessa Souter, Judith Berkson and Andrea Wolper will be the attraction. Info [212] 989-9319.
Lecturer Arnold Jay Smith holds courses at the New School [66 W. 12th Street] and in the "Jazz Insights: The Vocalists" series his guests in April will be Andy Bey, Diane Dubka [8th], Catherine Dupuis [15th], Dena De Rose [22nd] Mike Bourne, radio host from WBGO [29th] and arranger Billy VerPlanck arrives May 6th.
TORONTO EVENTS

On April 14th at the Ontario Science Centre, Cuban pianist Hilario Duran, who now resides in Toronto, appears with his quartet.
APRIL MILESTONES

Harry Carney was born on April 1, 1910, on April 11, 1976, the first "Jazz 96" was broadcast on FM (now Mix) 96 – it was to continue on Sunday nights into 1994. Pianist / composer Herbie Nichols died in NYC on April 14, 1963. Drummer Han Bennink was born April 17, 1942, back on April 24, 1965, Wallace "Wimp" Henstridge died at the age of 29 – a major talent gone, and on April 26, 1984, Count Basie died at the age of 79. Among the songwriters born in April, Jack Lawrence [7th], Yip Harburg [8th], Carl Fischer [9th] Henry Mancini [16th], Rube Bloom [24th], Bob Russell [25th], Edward Eliscu [26th], Karl Suessdorf [28th] and Duke Ellington [29th].
CANADIAN MILESTONES
: Born in April were bassist Pierre Cartier [2nd], pianist James Gelfand [3], bassist Errol Chatam [4], drummer Jerry Fuller and trumpeter Bob Tildesley [5], pianist Pierre Nadeau and reedman Pat LaBarbera [7], Upstairs owner Joel Giberovitch [8], reedman Don Palmer [9], percussionist GuyThouin and tenorman Fraser MacPherson [10], bassist Erroll Walters [11], keyboardist Doug Riley (aka "Dr. Music) [12], pianists Kenny Alexander and Miles Black [13], pianist Norm Amadio [14], trumpeter Bruce Cassidy [16], tenorman Richard Parris, vibraphonist Warren Chiasson, reedman Art Ellefson and trumpeter Sam Noto [17], vibraphonist Yvan Landry [19], bassist Don Habib [22], the same day as Paul Chambers and Charles Mingus, bassist Jack Kostenuk [24], pianist John Stetch [25], tenorman George Sealey [26], pianist Bob Rollins [27] and band leader Bob McMullin [27].
JAZZ JOURNALIST ASSOCIATION FINALISTS

Among the finalists are the following with a Canadian connection: Andre Menard, in the Jazz producer of the year award category, Jane Bunnett's "Cuban Odyssey" and Justin Time's "Now Is Another Time" by David Murray as Latin Jazz Album of the Year, Ingrid Jensen as jazz trumpeter of the year, Jane Bunnett as jazz soprano saxophonist of the year, the Toronto Star's Mark Miller as Jazz writer of the year, CODA magazine as best periodical covering jazz and Oscar Peterson's "A Jazz Odyssey" as Best book on jazz. Winners will be announced on June 17th.
RADIO

CKUT is a bright spot on the dial at 90.3fm for jazz lovers and lovers of alternative radio in general. They are in fund drive mode at present, so if you enjoy the diversity of this community radio station, please give generously.
Donations in the form of cheques made out to CKUT Radio can be mailed to the CKUT, 3647 University Street, Montreal, Quebec, H3A 2B3, Canada.
CDS – RECENT ARRIVALS

In the BIG BAND category there is "Hiroshima" [True Life Jazz] by the Toshiko Akiyoshi Jazz Orchestra, which contains the title piece and a new rendering of her earlier composition, "Wishing Peace". Among those featured are Lew Tabackin, Jim Rotondi, John Eckert and Scott Robinson; "Now Is Another Time" [Justin Time] a Latin big band outing with David Murray out front and featuring Hugh Ragin, Blueitt and Craig Harris and "The Stan Kenton Orchestra In Concert" [Hindsight], a March 1959 recording with a band that included Rolf Ericson, Jimmy Knepper, Lennie Niehaus, Bill Trujillo, Billy Root and Scott LaFaro, the latter making this one a most interesting item indeed.
New PIANO CDs include Bruce Barth's "Live at The Village Vanguard" [Maxjazz] with Ugonna Okegwo and Al Foster heard in a program including Monk's "San Francisco Holiday", "Let's Call This" and "Evidence", the duo of bassist David Friesen and Gary Versace, a pianist who's played Montreal with Ingrid Jensen, have "With You In Mind" [Summit], Lenore Raphael's latest is "Wingin' It" [L.R.] with Mike Bocchicchio, bass and Roger King, Jr., drums heard on items by Oscar Pettiford and Sergio Mihanovich, Matt Savage, who turns 11 next month is heard live on "Chasing Your Tail" [Savage] joined by bassist John Funkhouser, bass and Steve Silverstein, drums – a portion of the sales of this item go to autism research and support, "Journey" [Dream Caller] has a trio of Francesca Tanksley, bassist Clarence Seay and Newman Taylor Baker, drums heard on nine originals by Ms. Tanksley, a beauty on ECM is "Rosslyn" by John Taylor with Marc Johnson and Joey Baron, Michael Weiss, who was heard at the Festival here with Johnny Griffin, has "Soul Journey" [Sintra] with an impressive group that includes Steve Wilson, alto, Steve Davis, trombone, Ryan Kisor, trumpet and drummer Joe Farnsworth, "All Alone" [Maxjazz], which, as the title suggests, is a solo outing from Jessica Williams includes some Ellington, "Warm Valley" and "In A Sentimental Mood" and a tribute, "Toshiko", Deanna Witkowski's "Wide Open Window" [Khaeon] is another dedication, this one to Mary Lou Williams. This young woman, who has studied with Chucho Valdes and Hilario Duran is joined Jonathan Paul, bass, Tom Hipskind, drums and reedman Donny McCaslin on a ten cut outing that includes three by Cole Porter (Ms. Witkowski won the 2002 Great American Jazz Piano Competition) and my late friend Dick Wellstood is in top form on "A Night In Dublin" [Arbors] which includes a number of stride masterpieces as well as medleys of Waller and Ellington compositions.
Speaking of Edward Kennedy, the "1969 All-Star White House Tribute To Duke Ellington" [Blue Note] is truly that with a stellar cast that includes Duke, Paul Desmond, Mary Mayo, Clark Terry, Earl Hines, Milt Hinton, J.J. Johnson and Louis Bellson, the Lew Tabackin Trio is heard to advantage on "Tanuki's Night Out" [Dr. Fujii] – Mark Taylor is on drums and the bassist is Boris Koslov who played here and in Quebec City with the Andrew Homzy directed centennial tribute to Ellington band in April 1999. Reedman John Surman and Jack DeJohnette are joined on selected cuts of "Free and Equal" [ECM] by the London Brass. The work was inspired by UN's Universal Declaration of Human Rights of December 10, 1948. "legria" [Verve] is the latest from saxophonist / composer Wayne Shorter. Brad Mehldau, Danilo Perez, John Patitucci and Brian Blade are among those joining him on pieces like Leroy Anderson's "Serenata". "Oh!" [Blue Note] is by "Scolohofo", a quartet consisting of John Scofield, Joe Lovano, Dave Holland and Al Foster. Soprano sax player Jane Ira Bloom is joined by Fred Hersch, Mark Dresser and Bobby Previte on "Chasing Paint" [Arabesque] which includes her "Jackson Pollock" on a CD dedicated to that painter. Australian cornetist Bob Barnard joins Toronto reedman Jim Galloway and guitarist Reg Schwager, bassist Keter Betts and drummer Jackie Williams in 2002 session recorded at the Montreal Bistro, one that includes "Taps Miller" and the title tune, "Wholly Cats" [Sackville].
For TROMBONE fans there's a pair, "Spirit of the Horn" [mcg Jazz] is by Slide Hampton and his World of Trombones, a large group that includes Bill Watrous, Benny Powell, Steve Davis and Canada's Hugh Fraser while Steve Turre's homage, "One4J" [Telarc] dedicated to J.J. Johnson has Robin Eubanks, Stephen Scott, Renee Rosnes, Peter Washington and again Steve Davis. ȁHerbie Nichols Volume One" [Summit] is ten cut salute to that composer (-pianist) forty years after his death. This one leaves one anxiously awaiting the second volume. Eric T. Johnson, the guitarist leader is joined by a quartet including the marvellous George Garzone and Myriam Alter is a composer who is thankfully getting some recognition during her lifetime, her "If" [Enja / Justin Time] is made up of ten of her composition / arrangements played by a quintet including Kenny Werner, Joey Baron and Dino Saluzzi.
For VOCAL fanciers there are the eponymous "Peter Cincotti" [Concord] and "Satin Doll" [Verbatim] by Kari Gaffney who does "West Coast Blues" and "Four" in an 11 track outing and "Precipice" [Helm] by Lenora Zenalai Helm backed by musicians including pianist Stanley Cowell on items like Ellington's "T.G.T.T."
In the LATIN mode, we have "Senor Kroon" [Azica] featuring the percussionist / leader Steve Kroon, "Serengeti" [Levine] is by a group led by pianist Mark Levine – Joe Henderson's "Shade of Jade" and McCoy Tyner's "Effendi" are here. New on the Khaeon label are "Akimba!" by Mezcla, "Quarteto Ache!" by drummer Bobby Sanabria with John di Martino, Jay Collins and again Boris Kozlov – Dizzy's "Shaw 'Nuff" and "Bebop" are on this one – "Carnaval" is by Trio Mundo, Manolo Badrena, Dave Stryker and Andy McKee are joined by guest Steve Slagle. Trumpeter Ray Vega's "Pa' lante" [Palmetto] includes Kozlov and Bobby Porcelli in a program that includes Parker's "Yardbird Suite", Duke Jordan's "Flight To Jordan" and the "Acknowledgement" section of Trane's "A Love Supreme" and just in is "Pan Coon Bistec" [Ritmo City] by reedman Bobby Ramirez.
Recent CANADIANA includes "Firm Roots" [Justin Time], vocalist Jeri Brown's latest has backing from people like Seamus Blake, Tony Suggs, Avery Sharpe and Wali Muhammad. The lesser known (on the East Coast at least) Joani Taylor has a pair on the Roadhouse label, "The Wall Street Sessions" is with the Bob Murphy Trio and special guests Brad Turner, Cam Ryga and Ross Taggart while "A State of Grace" has Taggart switching from tenor to piano, Ken Lister and Buff Allen joined by guest Jack Stafford." Say When" [Marshall] is the latest by cellist Kye Marshall joined here by Don Thompson, Kevin Barrett, Jim Vivian and Terry Clarke. A number of piano CDs include the superb "Standards" [Justin Time] by John Stetch which includes personal looks at Bird's "Segment" and "Moose The Mooche", Montreal's Philippe Noireault is joined by Daniel Lessard and Christian Pamerleau on "Terrain Vague" [DSM] which includes Jimmy Rowles' beautiful "The Peacocks" and Dizzy's "Con Alma", Toronto-based, Montreal-born Richard Whiteman has "Solo Piano" [Cornerstone] with Bird's "Marmaduke" and Hoagy's "One Morning In May" included in a 14 track recital. Drummer Jon McCaslin makes a strong debut on "McCallum's Island" [JMAC] joined by Kenny Bibace, pianist Chad Linsley and the McDade brothers, Jeremiah and Solon. Barry Elmes, Al Henderson, Kevin Turcotte and Kelly Jefferson, the newest member of "Time Warp" are heard on "Warp IX" [Cornerstone] which includes another tribute, "Wilbur Ware". The same label has a "Duologue" a beauty of a twosome made up of Mike Murley and David Occhipinti. That pair also turns up on vocalist Heather Bambrick's "It's About Time" [HBCD] which included a look at Clifford Brown's "Joy Spring". Four new CDs feature husband and wife combinations – from Toronto comes pianist Nancy Walker's "Levitation" [Unity], which has Kirk MacDonald, Barry Romberg and her bassist husband Kieran Overs, in a varied program with yet another dedication, "Mister Mosca" for pianist Sal, while Kieran's "For The Record" [Unity] is a 1998 session with Alex Dean, Brian Dickinson and Ted Warren and from Vancouver, there's guitarist Bill Coon's debut as a leader, "Speakeasy" [Pagetown] with Darren Radke and Dave Robbins and guest Ross Taggart and his wife, composer / arranger, Jill Townsend, has "Tales From The Sea" [Pagetown], a big band CD that includes "My Wild Irish Rose" and musicians like Ryga, Stafford, Taggart, Mike Allen, Brad Turner, Robin Shier, Andre Lachance, Robbins and her hubby on guitar.
REISSUES and VINTAGE items, "The Capitol Big Band Sessions" [Capitol] collects 22 tracks recorded by the Charlie Barnet band(s) between August 1948 and December 1950 – Dave Matthews' "Portrait of Edward Kennedy Ellington", Milton DeLugg's humourous "Bebop Spoken Here" and a great Tiny Kahn arrangement of "Over The Rainbow" are all here. "Ella and Louis Again" is a double CD by Fitzgerald and Armstrong with Oscar Peterson, Herb Ellis, Ray Brown and Louis Bellson from 1957, the same year that the same group, with Stan Levey in for Bellson, backed the great Ben Webster on "Soulville" Both are on Verve and I should mention another double on that label that I just fell upon, "Everything I Have Is Yours" by vocalist Billy Eckstine has two not to be missed tracks, "How High The Moon" and "St. Louis Blues" recorded by Mr. B on July 9, 1953 with a Metronome All Star Band made up of Teddy Wilson, Terry Gibbs, Eddie Safranski, Max Roach, both Lester Young and Warne Marsh, John LaPorta, Roy Eldridge and Kai Winding. Among the recent Impulse reissues are "Once Upon A Time" by an Earl Hines led group including a number of Ellingtonians, Johnny Hodges, Lawrence Brown, Ray Nance, Clark Terry, Paul Gonsalves, Aaron Bell and Sonny Greer [replaced on some cuts by Richard Davis and Elvin Jones] and Pee Wee Russell and "The October Suite" by composer Gary McFarland and featuring pianist Steve Kuhn. The Classics label has a wonderful CD, "Mary Lou Williams, 1949-1951" – 23 tracks taken from 78s issued in that period and featuring the likes of Idrees Sulieman, Mundell Lowe, Carl Pruitt and vocalist Kenny "Pancho" Hagood, who's heard on the bebop fairy tale, "In The Land of Oo-Bla-Dee" – The Dave Lambert Singers are heard on "Walking" which includes the first use of the bass clarinet [Skippy Williams] that I recall ever hearing on a jazz record. One of my favourite pianists is heard on the eponymous "John Hicks" [Evidence], a 1982 trio session with Walter Booker and Bobby Hutcherson that includes another version of John's beautiful, "After The Morning". The same label has Hicks, Booker and Idris Muhammad backing Pharoah Sanders on "Live" from sessions recorded live in 1981. More concert material turns up on "The Three C's" [Sackville] – common to all three dates is Swiss pianist Henri Chaix [pronounced "Shecks"]. Two sessions with trumpeter / vocalist Bill Coleman from 1957 and 1958 are here along with seven tracks featuring the influential Benny Carter on alto. ȁOh You Crazy Moon" [Enja / Justin Time] is 1978 session by Chet Baker with Phil Markowitz, Scott Lee and Jeff Brillinger that was originally done for radio in Germany. The year prior, the great Woody Shaw was captured live at Keystone Korner in San Francisco with people like Steve Turre, either Mulgrew Miller or Larry Willis, Stafford James and Victor Lewis – "Woody Shaw Live Volume Three" [HighNote] is now in release – the leader's "Organ Grinder" and "Little Red's Fantasy" are here in extended versions. I just got a hold of Miles Davis' "Someday My Prince Will Come" [Columbia] in the repackaged version with two extra cuts, one of which, "Blues No.2" with Philly Joe Jones back on drums, is worth the price of admission. Last but far from least are two "Proper Box" 4CD sets well worth your attention. Reasonably priced these sets come in chronological order with informative liner notes and complete personnels. ȁThe Sound", 88 tracks of Stan Getz beginning with four 1946 sides he did for Savoy with Hank Jones on piano, sides where he sounds not like Lester Young but like Dexter Gordon and ending in 1952 with four from the Roost label by a great quintet with Jimmy Raney, Duke Jordan, Bill Crow and Frank Isola and "The Wardell Gray Story" consists of 77 tracks by one of my favourite tenormen of all time – many rare sessions including one from a private recording done in October 1947 with a Sonny Criss All-Star group featuring Al Killian and pianist Charlie Fox and a 1948 Benny Goodman air check that has Mary Lou Williams on piano.
In the CLASSICAL field I can recommend a pair of 2CD releases, J.S. Bach's "The Well-Tempered Clavier" [Archiv] has former Montrealer Kenneth Gilbert on harpsichord in the Musee de Chartes in 1983 and "Romeo and Juliet, op.64" [Decca] is a 1991 recording of the Prokofiev masterpiece by the Royal Philharmonic under Vladimir Ashkensazy. Newer is the St. Lawrence String Quartet's ȁYiddishbbuk" [EMI] of 2001 / 02, four works by Osvaldo Golijou, "Last Round", for double quartet [the Ying] and bass (Mark Dresser) "Lullaby and Doina" with Dresser, Tara Helen O'Connor, flute and Todd Palmer, clarinet, "The Dreams and Prayers of Isaac the Blind" for the quartet and Palmer and the title piece for the quartet alone.
© Len Dobbin 2003
Montreal, Quebec, Canada
-30-