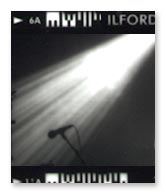 March 22, 2003

REMEMBERING ART ROBERTS

The last time I spoke to Art Roberts on the phone, I told him that I was moving to West Hill Avenue, he was elated saying that when he was feeling better he could walk over and we could once again hang out. That won't be happening, Art's productive life came to end on March 21st. He was 72, born in Montreal [Verdun, I believe] on June 7, 1930. He began taking piano lessons at the age of 5 but soon quit, returning to the keyboard as a boogie woogie exponent at the age of 14 - he, Keith White and their friend Mervin Geary, would become a triumvirate of that blues style. [Much later In life, after hearing Johnny Guarnieri in Toronto, Art emulated him by playing everything in 5/4 for some time]. After further studies with Len Berger, Art was lucky enough, at the age of 19, to come under the wing of the legendary Steep Wade, that and more classical studies with Phil Cohen, rounded out his schooling. After high school Art worked for a steel company and became a professional musician by working weekend dances. He worked at the El Mocambo and the Rainbow before joining a Latin dance band led by Peter Barry. I first met him in 1950 and heard him countless times in the years that followed. I count Art, Keith White and New Jazz Society (and later Emanon Jazz Society) members, Alfie Wade and Carlton Baird, as my early mentors - I was 15 at the time. Art played many of our jazz society meetings and was a founding member of the Montreal Jazz Workshop, a musician's group formed in the early 50s. He didn't get to play with Charlie Parker during his visit of February 1953 but later that year "Bird" did invite him to sit in at the Latin Quarter in what turned out to be a one night stand. Art took Harry Biss' seat at the piano joining trumpeter Little Benny Harris, bassist Conrad Henry and drummer Art Mardigan with Bird - an experience he called "scary" - he said they played very strongly, right on top of the beat.
In 1956 he worked the shows at the Monte Carlo and then toured through 1960 with a trio that included his wife to be singer Claire Lussier, who worked under the name "Eve Adams". Roberts also did some playing in Detriot and there met a musician named "Cisco" Normand, who refers to Art as his teacher. Art heard something he liked in this young musician and led him to the music of Charlie Parker, Bud Powell and Thelonious Monk. In a short time "Cisco" found himself playing with the renowned Yusef Lateef in the Motor City and in 1960 he settled here to be close to Roberts. At the height of his playing days Roberts played with all manner of Montreal musician - Andre Perry, Jacques Thierry, Herbie Spanier, Freddy Franco, Rob Adams, Eddy Bergen and Rene Thomas. Art was a charter member of a Nick Ayoub Quintet that played opposite Duke Ellington at the 1963 Montreal Jazz Festival held at Loews Theatre. He also recorded with Nick on more that one occasion. He later [1967] was in the Lee Gagnon Quartet for a long stint at the Jazztek and also recorded with that combo. In the 70s he was heard with Normand, Tony Dixon, singers Dino Vale and Guido Pucci and with Johnny Monti.
Art Roberts was the first Montreal musician I met who had a thorough understanding of the music of Thelonious Monk and I was later to glean much info about Bird, Bud and Randy Weston from hanging with Art. There were many jam sessions, band rehearsals and just plan listening sessions in a small soundproof room in his parent's home on West Broadway. There he rehearsed a superb quintet that to the best of my knowledge played but one gig. Jacques Parent, who ran the "Jazzmo" club in Quebec City, called me [I was the Montreal correspondent for CODA at the time] saying that he had some extra money in the kitty and would like to import a band from Montreal for an evening. I put him onto Art and when a date was settled on, Art called to tell me that I was coming along as the gig was my fault. A memorable night with one of the finest [little known] combos I ever heard locally, Art, the great George Kennedy on tenor, Bernie Brien, another legendary player was on trumpet with Don Habib on bass and Red Mongrain on drums. It was also memorable for the fact that at the end of the evening, Jacques announced that it had been a much better night than he expected and was therefore adding $ to the agreed price. Another time I drove to Magog, Brien's hometown, for a jazz evening and I remember the band playing "A Night In Tunisia" up to the break and at that point taking intermission - returning with the first solo, opening the set like they had never left the stand.
I celebrated my 25th birthday in 1960 by going to the Vieux Moulin to hear Art and Claire with Freddy Franco, Stan Zadak and Bill Barwick - when I told Freddy that I was a quarter of a century old - he said, "You're 27!" I remember another time, in 1963, when Art was at the Rockcliffe in what's now Laval. Slide Hampton was in town doing the soundtrack for a French CBC TV drama. A great trumpeter (and recording engineer) from Chicago, Paul Serrano was here with Slide and we did a great deal of hanging out. On a Saturday night we grabbed Serrano, and, after a quick trip to the South Shore to get a case of 24 from the grocery store owned by the father of our driver, the late Vic Silicas, headed for Art's gig at this posh spot on the North Shore - somehow we managed to get the case of 24 by the doorman and with it safely under our table proceeded to each order the single pint of beer that we would purchase that night - I seem to remember that we also brought along our own sardines and crackers that night. A note to Art that we had a trumpet player who loved to play Latin [Paul was Mexican] led to Art calling him up to play a blistering version of "Tunisia". Art's stint at the "400" led to that being our Friday night stomping grounds. Among the many other musical memories Art and Cisco together on many occasions, a superb TV show that had Art joining leader Rene Thomas in a group that also had three of the best tenors this city has ever heard - George Kennedy, Wimp Henstridge and Jackson Rider and another with Herbie Spanier leading a group that also included Cisco on vibes. In 1983, at the Club des Musiciens, located in Local 406 of the Musicians Guild building in Montreal's East end, a gig with Don Menza and Sam Noto also had Roberts on piano.
Back to that basement room on West Broadway, there we [Art, Freddy Franco, bassist Stan Zadak and I] played many a four-handed table hockey game, a game that, like chess, Art was expert at. He was also into ping pong and once brought Thelonious Monk to the Loyola sports complex for a few games - he described Monk's playing as "enthusiastic". When Paul and Carla Bley came to Montreal from L.A. on their way to settle in New York - due to some friction between Paul's mother and Carla, that pair would head out of his mother's place for an early breakfast and then, you guessed it, to West Broadway - by 9 am things were underway and I was privileged to have been in attendance for some important informal workshops on [then newcomer] Ornette Coleman and also on the music that Carla was composing. Eye and ear opening! Another memory - Art left me in the same basement listening to some Savoy recordings by Yusef Lateef while he took care of some business upstairs. When he returned I asked him if it was possible that one of the pieces that I heard on the LP was based on "Woody 'n' You" - his reply, "It's time to take piano lessons!" Back in the 50s the authorities were after pot smokers like they today are on the lookout for suspected terrorists. Art and I were downtown and dropped in to see a friend, she seemed to me at the time to be a little old lady [she was probably 40]. Art told me that she worked as a switchboard operator. She made us coffee and the asked Art if the "kid" [me] was cool and - after he assured her I was - she rolled up part of the living room rug and, prying up a floor board, took out her stash and proceeded to roll a joint. I was and am still astounded. Then there was the great gig at the Rising Sun that reunited Art with another of my favourite players, bebop violinist Willy Girard.
Art went on to teaching in later years, at a CEGEP in Drummondville, Concordia and Vanier, as well as privately. I am told that he was a magnificent teacher and mentor to many young musicians who came into contact with him - Andre White, Keith's son, being one of them. At Vanier Art held weekly jam sessions and people like timbale player Joe Armando could be found pitching in. On one of these events Art was at the piano with his back to the other musicians, all of sudden he heard a tenor saxophone solo coming from a obviously talented player, one he later said sounded like Wardell Gray, this confused Art as he had no tenor players among his students. At the end of the tune when Art turned around the mystery man was nowhere to be seen. It turned out he was in fact a commerce student, one Nubar Karajanian (that may be an incorrect spelling - I apologize) - Art tracked him down and began using him on gigs and later, when Nubar went on to study commerce at Concordia, he also took some music courses and ended up as Charles Ellison's choice as a front line partner. Just one of the many young musicians that Art helped find the right track musically.
For a man of his talent, Art didn't leave an abundance of recordings. He did a lot of playing with Nick Ayoub and in the Fall of 1963 recorded with Nick, Al Penfold, Don Habib and Cisco Normand for the CBC, six tracks: Art's "Blues for McHugh" [for bassist Freddie], "When Johnny Comes Marching Home", "Gone With The Wind", "Lush Life", Nick's "One For Fire" and Don and Buddy Fasano's "Bib and I" - shortly thereafter the same group, with Michel Donato in place of Habib, did "The Montreal Scene" for Canadian RCA. Eight tracks were released: a return to the Habib-Fasano piece and Don's "Ya Habibi", Art was represented by the same blues and his "Two and", the rest were Nick's, "Report >From Cairo", "Pillsville" and the two movement "Montreal East" and "Montreal West" originally known as "Part of Two Parts". The "East" section later became the theme song that opened one of my early jazz series on CJFM. The LP won a "Grande Prix du Disque" and the liner notes, my first ever, garnered a vote from Pepper Adams in the Grammy Awards that year. In February 1977 Art once again joined Nick, this time a session for RCI [Radio Canada International] with Penfold, the late Vic Angelillo, bass and Jacques Masson, drums, heard on "Spanish Walk", "Desert Boots", "Kittens", "Put It Out", "Little Joey" (sans Penfold) and a "Jazz Concertino" all by the leader. In between, another CBC sessions in September 1973, with Nick, Art, Penfold, Tony Romandini, Habib and Masson that produced three pieces by Ayoub, "Love Scene", "Perception" and "Abstraction". Art is also heard on electric piano for the first time on some of these sides. (He later also took up vibes and made his own mallets). In 1967 Art did a Capitol session with the Lee Gagnon Quartet with Donato and drummer Claude Ranger. "Le Jazztek" has some fine examples of Roberts piano. The titles, "Summertime", "Con Alma", "Take Five", "How Insensitive" and Gagnon's "Impressions Discotheque" and Lee's three part "Suite". Fittingly Art is on "Cisco" Normand's only session, a 1969 date for RCI has those two joined by Joe Christie Jr., Romandini, Bill Gagnon, the bassist from the "Ville Emard Blues Band", drummer Rejean Emond and percussionist Arni May [the same man who now owns "Rossini's" restaurants in Vancouver]. Yusef Lateef's "Morning" opens a set that includes "Keith Jarrett's "Sorcery", Max Roach's "Man From South Africa", Horace Silver's "Senor Blues", Dizzy's "Manteca" "Watch What Happens", producer Ted Farrant's "Tracy Rose" and three other titles. In 1961 Art also did a date for the Venus label under Andre Perry's name. 'Imagination' also includes Habib, Normand, Buck Lacombe and vocals from the leader and from Jacques Thierry, "How About You" and "How High The Moon" being instrumentals. There was also a soundtrack in 1966 for a National Film Board movie of 50 minutes length, 'Chantal: En Vrac', had trumpeter Gilles Laflamme, Lee Gagnon, Art, Romandini, Donato and drummer Paul Lafortune playing the score.
There you have some of the great memories of a great human being, one of unquestionable value in the jazz history of this city. Among the email I have received, one from Arni May, calls Art a wonderful pianist and personable gentleman and recalls him staying at his home and teaching Arni's three sons how to play chess and, in one from Paul Bley, Paul calls Art, "One of my earliest pianist friends, a man who help found the Jazz Workshop, and a very important figure - a sweetheart". He touched countless lives.
He is survived by, his wife Claire, son Damon and a sister, Joy Sullivan. The funeral will be held at 3pm on Thursday, March 27, at Centre Funeraire Cote des Neiges, 4525 Cote des Neiges - the family will be receiving friends, colleagues and former students beginning at 1:30 that afternoon. Thanks Art for all the knowledge you graciously imparted, you'll not soon be forgotten.
© Len Dobbin 2003
Montreal, Quebec, Canada
-30-