March 7, 2003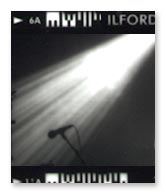 REMEMBERING LINTON GARNER

Pianist LINTON GARNER died of heart failure yesterday, March 6, in Vancouver, B.C., where he had settled in 1974. He was 19 days short of his 88th birthday. He was born in Greensboro, N.C. on March 25, 1915 and grew up in Pittsburgh, Pa. He was the older brother of Erroll Garner and three sisters, Martha, Ruth and Berniece, were also pianists. Linton began piano lessons at the age of 8 and later also studied the trumpet, an instrument he played though high school - where he encountered Billy Strayhorn who went onto be Duke Ellington's musical alter ego. Until cracked teeth saw him switch to the piano, he played trumpet in local bands around Pittsburgh, bands that included Billy Eckstine and Art Blakey, who was originally a pianist as well. In the 30s he worked with Burns Campbell and Travelled with the Larry Steele revue. He then settled, first in Rochester and then Buffalo, N.Y. In the 40s he led a band in Pittsburgh that was later fronted (with Linton remaining on piano) by Fletcher Henderson. Garner was in the Army from 1943 into 1945 and on his release he joined the Billy Eckstine bebop band in 1946 and continued into 1947 as the band's arranger and pianist. He then settled in NYC and contributed charts to the bebop big band led by Dizzy Gillespie as well as doing a fair amount of recording. From 1947 through 1955 he also worked as an accompanist to comic Timmie Rogers and he also toured with dancer Teddy Hale. He lived in Montclair, N.J. prior to his settling in Montreal in 1962. Earlier he had worked in Matane, Quebec. Here he was heard at spots like "The Place for Steaks" in Pointe Claire and taught piano and voice. He worked at famed "Rockhead's Paradise" with Vern Isaac's band and also appeared there in the "Ebony In Rhythm" show as pianist, arranger and musical director. During Expo year, 1967, he played at the Metropole on Sherbrooke Street just west of Bleury. He, along with singer Ed Curry, Fred McHugh and Bill Barwick, worked in a memorable quartet. He also did a recording session for RCI that was never released, one that had Spike McKendry on drums. In 1974 after touring Quebec as an organist with Isaac, he, at the request of percussionist Arni May, who he had met while playing in Ottawa, moved to Vancouver, where he spent the rest of his life - a good part of it playing in May's restaurant, "Rossini's". Last year, as part of the 2002 Vancouver International Jazz Festival, he did a concert entitled "I Never Said Goodbye", a tribute to his younger brother. Linton is also the focus of a film documentary by Colin Browne.
In October 1946, Linton recorded in a group including Miles Davis, Eddie "Lockjaw" Davis, Connie Wainwright, Tommy Potter, Art Blakey and vocalists Ann Hathaway and Earl Coleman. Those sides are now on the Black Lion release "Boppin' The Blues" released under Miles' name. The sides he did with the Billy Eckstine band are on "Billy Eckstine 1946-1947" (Classics), the 1947 Dizzy Gillespie band recorded his "Minor Walk" and in 1948 did his Duff Capers [see Gillespie's "The Complete RCA Victor Recordings" (Bluebird)] and on November 28 of that year he did a session for Dial with Earl Coleman that included Parker's "Yardbird Suite". The band on that date, Fats Navarro, Don Lanphere, Jimmy Johnson and Max Roach, also recorded instrumental tracks that day - two memorable versions of "Move" issued under Navarro's name. [See "The Fats Navarro Story" (Proper Box)]. Sonny Rollins made his recording debut on a January 20, 1949 Babs Gonzales date for Capitol. "Professor Bop" and "Capitolizing" had Linton at the piano and also included J.J. Johnson, Bennie Green and Julius Watkins ["Weird Lullaby" (Blue Note)]. In 1950 he did a date with singer Una Mae Carlisle and in 1959 Garner recorded a trio date as a leader with Al Hall and Jimmie Crawford for the Enrica label, it's been reissued on CD in Japan. In recent years in Vancouver, he's recorded with Lorraine Foster ["We'll Meet Again" (Philor)], Christine Duncan ["The Vogue Show" (A Little Safety Net)], Ross Taggart and Eve Smith, who, as Yvonne Lanauze, recorded the original version of "Love You Madly" with Duke Ellington.
Up until two months ago when he became ill, Linton was playing five nights a week at Rossini's. A memorial celebration of his life will take place on March 24 at St. Andrew's Wesley Church, 1012 Nelson, Vancouver and the following night on what would have been his 88th birthday, the celebration at Rossini's will go on as planned. His two sons, Linton Jr. and Leslie, live in Montreal. Although I hadn't seen him in almost 30 years, the memories of playing and kindness remain ever strong.
- 30 -
© Len Dobbin 2003