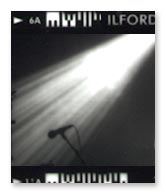 FEBRUARY 19, 2003
Jazz World Suffers
A Number of Losses in early 2003

Locally
Charlie Biddle
, a bassist and a longtime catalyst on the Montreal jazz scene died on February 4th after a long battle with cancer. He was 76. There were many times, since his arrival from Philadelphia in the late 40s, that if it weren't for his talents as a salesman of the music, there wouldn't have been any jazz in the local clubs. He had an ability to talk club owners into trying out a jazz policy, often creating opportunities where they never existed before. (For more info on Biddle see John Gilmore's
Who's Who Of Jazz In Montreal
.)
Cy Touff died in Evanston, Illinois on January 24th, he was 75, born Cyril James Touff in Chicago on March 4, 1927. At the age of five, piano was his first instrument, followed by the C melody saxophone, the trumpet, the xylophone and then, while in the Army from 1944-46, in a band that included Red Mitchell and Conte Candoli, he took up the trombone. After his discharge, he studied with Lennie Tristano in Chicago and worked with Jimmy Dale, Red Saunders and Jay Burkhardt in the "Windy City" and Charlie Ventura, Shorty Sherock, Ray McKinley and Boyd Raeburn on the road. He was also heard as a member of the New York City Opera Company band. He made a final instrument switch to the bass trumpet after hearing Johnny Mandel play that horn – the same Johnny Mandel who went onto fame as a songwriter. He joined the Woody Herman band in 1953 staying into 1955 and it was as a member of that band that he played Montreal. After time on the West Coast, he returned to Chicago and joined the big band of former Herman bassist Chubby Jackson as well as being heard with the likes of George Coleman, Norman Simmons and Von Freeman.
Apart from Mandel and Mike Zwerin, Touff was one of the few jazzmen to play the bass trumpet as his main instrument. He recorded, mostly in the 50s, with Herman on Capitol, Columbia and Verve, with Jackson on Argo and Nat Pierce on Fantasy and under his own name for Argo and World Pacific.
Mongo Santamaria, a major name in Afro-Cuban jazz, died in Miami on February 1st following a stroke, he was 85, born Ramon Santamaria in Havana, Cuba on March 7, 1922. Before moving to the U.S. in 1948, he worked in the major Cuban clubs, the Tropicana, the Sans Souci and Montmarte. He and Armando Peraza, his cousin, came to the U.S. via Mexico. Their arrival in Spanish Harlem has been heralded as the "future" of Afro Cuban music in the U.S. and he and Peraza have been also been referred to as the most influential Cuban percussionists in U.S. musical history. They appeared as the "Black Cuban Diamonds" at the Teatro Hispano. By 1950 Mongo had played a number of concerts at N.Y.'s Tropicana with Gilberto Valdes and toured as far as Texas with Jose Luis Monero and Perez Prado. Back in N.Y. he was again heard at the Tropicana, this time with Tito Puente. In 1953 he and Peraza worked with George Shearing where he first encountered vibraphonist Cal Tjader. He and Cal did a number of sessions for the Fantasy label. One of those, "Cal Tjader's Latin Concert", is a particular favourite of mine. It features Tjader with Mongo, Vince Guaraldi, Al McKibbon and Willie Bobo on pieces like 'Cubano Chant' and 'Viva Cedepa'. Mongo later made the charts with his version of Herbie Hancock's 'Watermelon Man' and his 1981 'Afro Blue' has become a jazz standard. He was heard in Montreal, beginning in the 60s, at spots like the 'Jazz Hot' Room of the Casa Loma on Ste. Catherine Street East and, later, 'In Concert', at the corner of Le Moyne and St. Laurent in Old Montreal. Besides many sessions under his own name, Mongo recorded with Puente, Poncho Sanchez, Dizzy Gillespie, Hilton Ruiz and Steve Turre. [See the book "Latin Jazz" by John Storm Roberts for more on the history of the music.
One of people who consistently garnered my vote in the Down Beat Critics Poll was cornet player Ruby Braff. I am saddened to report that Braff died on Sunday, February 9 in North Chatam, Mass. He was 75, born in Boston on March 16, 1927. He first began to be noticed in the 50s, at the height of the bop / hard bop era and, though younger than most of the bop pioneers, he gained surprising success playing a style, though not untouched by postwar modernism, still firmly in a line from Louis Armstrong through Buck Clayton and Harry Edison. He was a man with a great gift for warm, almost romantic playing, truly a singer of songs. Self taught, as a youth, he was heard around Boston with Pee Wee Russell, Bud Freeman and Edmund Hall, recording with the latter when he was 22. The first time I heard him live was when fellow Emanon Jazz Society member Pat Sorrentino and I Travelled (three buses overnight) to the very first jazz festival to be held in North America – the 1954 Newport Jazz Festival – in that Rhode Island town, on the second night of that two day event, Sunday July 18, following a downpour that left us sitting on newspapers on wet folding chairs, we got to hear Braff on the sixth set of the night, a set later referred to as 'booting' by Whitney Balliett in Saturday Review, one that also featured Teddy Wilson, Bill Harris, Gerry Mulligan, Milt Hinton and Jo Jones. In the early 60s, I got to hang out with Ruby and Bud Freeman when they played the Tete de l'Art with a group led by George Wein, the man behind the music at that 1954 festival. The door opener here was the fact that I knew Jeff Atterton, who wrote for Melody Maker in England and worked at Sam Goody's record store in NYC [he also introduced me to Roland Kirk, but that's another story.] I heard Ruby live again in 1968 at Place des Nations on Isle Notre Dame when he appeared in a Man and His World concert put on by Guy Latraverse. Again it was a George Wein-led group, this one with Freeman, Tal Farlow, Larry Ridley and Don Lamond. My last meeting with Ruby took place in the bar area of the Meridian Hotel shortly after a duo appearance at the Montreal International Jazz Festival with pianist Dick Hyman. I reminded him of the time he and I and Bud Freeman sat in Wein's room in the Mt. Royal Hotel drinking George's Scotch – Braff seemed to consider Wein's sharing a bottle an event in itself. Noted for being salty and a hard man to get along with, he led a great quartet with guitarist George Barnes, who he didn't see eye to eye with off stage, and, that same night, when Leonard Feather asked him where Hyman was, Ruby said he was "probably in his room reading the Wall Street Journal". On one of those occasions I mentioned to Braff that I heard he had just played Toronto – his reply was a short, "Full of Nazis". He did record three sessions there, one with the trio of guitarist Ed Bickert with Don Thompson and Terry Clarke in 1979 and a pair of duo outings with pianist Gene DiNovi (who perhaps you heard at Oscar Peterson Concert Hall last year) in 1984. All three have been reissued on the Sackville label, a double CD called "The Canadian Sessions". He recorded prolificly on a number of labels including Storyville, Vanguard, Epic, Concord, Chiaroscuro and Arbors as well as with Hyman, Ellis Larkins, Roger Kellaway, Barnes, Mel Powell, Woody Herman and the Benny Goodman orchestra – an important voice is gone.
"One for Daddy-O" recorded by Cannonball Adderley and "Daylie Double" done by J.J. Johnson, were both dedicated to a noted Chicago based jazz deejay. Holmes "Daddy-O" Daylie, died on Thursday, February 6, in the Little Company of Mary Hospital in Evergreen Park, Illinois, he was 82, born,the youngest of 12 children, in Covington, Tenn. He moved to Chicago as a youngster after his mother died in childbirth and his father died five years later. There he lived with an older brother. After high school he played basketball for a short time with the Harlem Globetrotters before becoming a bartender who befriended people like Billie Holiday, Duke Ellington and Louis Armstrong. He was a trickster as a barman, flipping ice cubes behind his back while declaring, "I'm as nice as a mother's advise" or asking a customer, "Do you want to be great and drink it straight, or you want to see me operate?" Dave Garroway, himself quite a name in Chicago radio before TV came along, suggested that he was in the wrong profession – Daylie began in radio in the late 40s and brought along with him his showmanship plus a vast knowledge and love for jazz. He preceded 'rap' with chatter like, "This is your musical HOST who loves you the MOST and now, old midnight SUN, don't RUN before we pay our musical DUES. We wanna take you on a five minute CRUISE through the world's latest NEWS." He was, when he joined WMAQ in 1956, the first Afro American to host a network radio show out of Chicago. He also worked on WAAF and WJPC as well as in TV.
EVENTS

Some of the memorable events here in Montreal since my last column have been a concert by the superb Joe Sullivan Big Band on February 5 at Pollock Hall, a great quartet led by Christine Jensen with Fraser Hollins, back on the scene on bass after some serious surgery, and Michel Lambert, to this writer, the city's leading jazz drummer, joined by the superb pianist and composer, Frank Amsallem, in from Paris for the gig at Upstairs. I caught the third of three duo concerts, alto and piano, that Remi Bolduc did the week of February 9th. His partner for a great night at Salle Gesu was noted American musician Kenny Werner. If you couldn't attend, try their new duo CD, "Tchat" released yesterday on the Justin Time label. On the eve of Valentine's Day, we got to hear Ranee Lee doing her "Dark Divas" in the acoustically superb Salle Pierre Mercure. She was abetted by a group consisting of Richard Ring, John Sadowy, Zack Lober, Dave Laing, Richard Beaudet, Ron DiLauro and Mike Fahie. If you missed singer Theresa Tova, who sings standards in both English and Yiddish, at Upstairs, you catch her on a pair of CDs, "Telling Tales" and "Live at the Top O' The Senator", where she's joined by some of Toronto's best: pianists Mark Eisenman and Richard Whiteman, reedmen Alex Dean and Perry White, bassists Artie Roth, Steve Wallace and Kieran Overs and drummers John Sumner and Daniel Barnes.
She'll also be back for an evening at Maison de la Culture Cote des Nieges on Wednesday, February 26 with the Jeff Johnson trio and special guest Phillippe Noireault.
Up coming, two nights at Upstairs, February 21 and 22, featuring a sextet led by pianist and composer Josh Rager with Kelly Jefferson, reeds, Kelsley Grant, trombone, Hollins, Laing and trumpeter Ingrid Jensen, currently one of the finest musicians on that instrument in the jazz field. On Sunday, the 23rd, Ibrahim Ferrer of Buena Vista Social Club fame, helps me celebrate what I'm calling my "Man and his World" birthday, with a Jazz Festival backed concert at SWP of Place des Arts. Two days later "The Marsalis Family" plus Reginald Veal will be on the same stage.
There is much happening jazzwise at La Va-et-Vient [3706 Notre Dame West – Metro Lionel Groulx]. In their Thursday, "Three Generations" series, guitarist Antoine Berthiaume can be heard with Michel Donato and Pierre Tanguay, tomorrow [the 20th]. Next week it's Eric Auclair with bass clarinetist Michel Dubeau and [Indian] percussionist Guy Thouin. On Saturday, the 22nd, Jean Derome appears with Guillaume Dostaler, Tom Walsh and Pierres Cartier and Tanguay at the same locale.
The McGill Jazz Club presents it's "McGill Jazz Festival" – to use the word 'annual', I suggest they wait till next year. The two evening event takes place in the Player's Theatre on the 3rd Floor of the Shatner Building, 3480 McTavish, on the McGill Campus. On Thursday, February 20, The McGill University Chamber Jazz Ensemble, a 14 piecer directed by Jan Jarczyk, in music by Kenny Wheeler, Miles and Gil Evans, and a Kevin Dean Organ Quartet with the saxes of Dave Turner and Gordon Foote and Andre Keith White on drums, are spotlighted while the following night features 'Junk', a quartet, and 'Nerph', featuring the Doxas brothers, Jim and Chet, Steve Amirault, Joel Miller and Morgan Moore.
Tonight [the 19th] at the Flynn Theatre in Burlington, Vermont, you can catch a septet led by trumpeter Dave Douglas, a combo that features another Canadian, tenorman Seamus Blake, like Ingrid Jensen, one of the great players on scene these days. Dave Gilmour, guitar, Jamie Saft, keyboards, Brad Jones, bass, Derek Phillips, percussion and Gregor "DJ Olive" Asch, turntables complete the lineup. For, musical theatre lovers, Rodgers and Hammerstein's "South Pacific" will be on the same stage on February 25.
Upcoming in March, on the 7 and 8, a Dave Young Quartet featuring Kevin Dean and Phil Dwyer will be at Upstairs [1254 Mackay] where a foursome led by trombonist Kelsley Grant appears the following night with George Mitchell on bass. Carol Welsman appears on the 14 and 15, Vancouver's Chris Springer Sextet hits the 21 and 22 followed by Joel Miller on the 28 and 29.
Oscar Peterson Hall [7141 Sherbrooke Street West], on the Loyola Campus of Concordia University will be a busy spot in March, on the first, Vivienne Deane, a most underrated singer, will appear in "An Evening of Song – From Parker to Puccini", which will also feature Tim Jackson, Skip Bey, Wali Muhammad, Eval Manigat, Lazaro Rene and Ryan Enright plus the U of M and 'Out Of NDG' gospel choirs. The following night, Sunday, March 2nd, it's time for another concert by 'Altsys', a large ensemble directed by Jennifer Bell – this time the music and guitar of Vancouver based, Bill Coon, a one time Montrealer, will be featured.
On the 15th you can catch Lorraine Desmarais' trio at the Outremont Theatre and on the 22nd the Bireli Lagrene Gypsy Project hits at the Spectrum.
April looks exciting what with Jake Langley coming into Upstairs, Kelly Joe Phelps doe at Metropolis (with 'cabaret' seating) where the Afro-Cuban All Stars will also appear, and, Kurt Weill specialist, Ute Lemper is scheduled at Theatre Maisonneuve. Her 'But One Day' is now out on the Decca label.
MILESTONES
May 15th marks the 50th anniversary of Toronto's famed Massey Hall concert featuring Charlie Parker, Dizzy Gillespie, Bud Powell, Charles Mingus and Max Roach. Closer to home, February 5th marked the 50th anniversary of 'Bird's' live TV appearance on the CBC's "Jazz Workshop" show and February 7th , his afternoon appearance at the Chez Paree [Frank Sinatra hit the same stage that night]. The audio portion of both events can be found on "Charlie Parker, 1953, Montreal" on the Uptown label and you can read more about the events surrounding both the Montreal and Toronto appearances in "Cool Blues: Charlie Parker in Canada 1953" by Mark Miller. This historic event was completely overlooked by the local press – only Miller, in the Toronto Globe and Mail, deemed the event of enough importance for a column.
Saturday is the anniversary of the birth in 1896 of composer Nacio Herb Brown, who wrote 'Singin' In The Rain', "Paradise', "You Stepped Out of a Dream' and 'Should I?'.
Saturday, drummer Rejean Emond begins his pensionable days, the 25th is the 76th anniversary of the birth of Belgian guitar giant Rene Thomas, a man very important in the history of jazz in this city and Hagood Hardy was born on February 26, 1937.
CDs - NEWLY ARRIVED
Most of the new material has yet to be unpacked, I've just moved. Justin Time has the aforementioned "Tchat" by Remi Bolduc and Kenny Werner, while my favourite living jazz singer, Sheila Jordan, has "Little Song" with the Steve Kuhn trio, David Finck and Billy Drummond and special guest Tom Harrell – it's on HighNote. The same label has David "Fathead" Newman's "The Gift" with John Hicks on piano. The Drummonds" on True Life Jazz features a trio of Ray and Billy Drummond and the latter's wife Renee Rosnes. Bassists Ron Carter and [left handed] Earl May are also represented, "Eight Plus" on Dreyfus Jazz is Carter's latest while "Live at Shanghai Jazz" [EMQ] features May's swinging combo with Larry Ham on piano and vocalist Catherine Russell, the daughter of famed bandleader, Luis Russell.
- 30 -