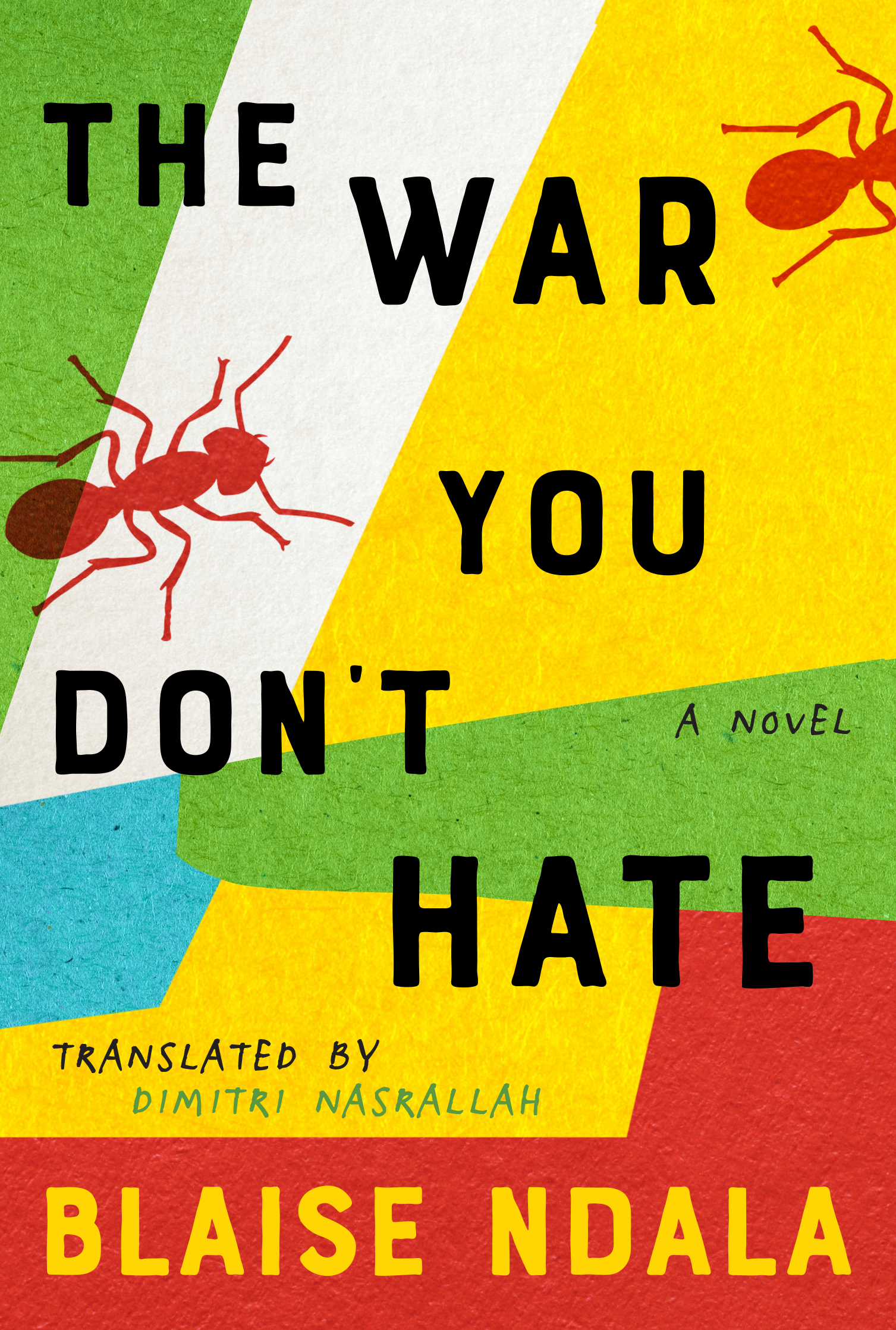 The War You Don't HateBlaise Ndala
Translated by Dimitri Nasrallah
Awards: Winner, Radio-Canada Combat des livres 2019
Finalist, Trillium Award for French-language Fiction
Rwenzori, Africa's Great Lakes. Fourmi Rouge and Petit Che stalk the shadows of the deadliest conflict since the end of the Second World War. They have rebelled against the dictator who has trapped the country between plummeting life expectancy and a stymied electoral process.
The paths of a Canadian documentary filmmaker and two former rebel soldiers from the Congo collide in this searing revenge tale about those who profit from the misery of others.
Los Angeles, 2002. Véronique Quesnel accepts the Best Documentary Oscar for Sona: Rape and Terror in the Heart of Darkness, basking in the praise of her privileged audience. She has drawn attention to "the center of gravity that is Black tragedy", which attracted her away from her life in Montreal, and to the harrowing story of Sona, a young woman who escaped sex slavery. But this lauded film has also shone a dangerous spotlight on Véronique herself.
In the Great Lakes region of Africa, Master Corporal Red Ant and his cousin Baby Che are stalking the remnants of the Second Congo War – the deadliest conflict since World War II. In search of truth and vengeance, their obsession now has a name.
Esplanade Books
2024
Originally from the Democratic Republic of the Congo,
Blaise Ndala
has lived in Ottawa since 2007. His debut novel,
J'irai danser sur la tombe de Senghor
, won the Ottawa Book Award for French fiction and was a finalist for the Trillium Book Award. His book
Sans capote ni kalachnikov
(translated into English as
The War You Don't Hate
) won Radio-Canada's 2019 Combat des livres and was a finalist for the Grand prix littéraire d'Afrique noire and the Trillium Book Award. His third novel, 2021's
Dans le ventre du Congo
, won the Prix d'Ivoire pour la Littérature Africaine d'Expression Francophone and the Prix Ahmadou-Kourouma.
Dimitri Nasrallah is the author of four novels. His most recent, 2022's Hotline, was nominated for the Scotiabank Giller Prize and shortlisted for CBC's Canada Reads. He was born in Lebanon in 1977, and moved to Canada in 1988. His previous books include The Bleeds, Niko, and Blackbodying.
Pre-order now
Available February 2024
Trade paperback
400 pp 7.5" x 5"
ISBN13: 9781550656558

CDN $22.95
Ebook
ISBN13: 9781550656596

CDN $13.99