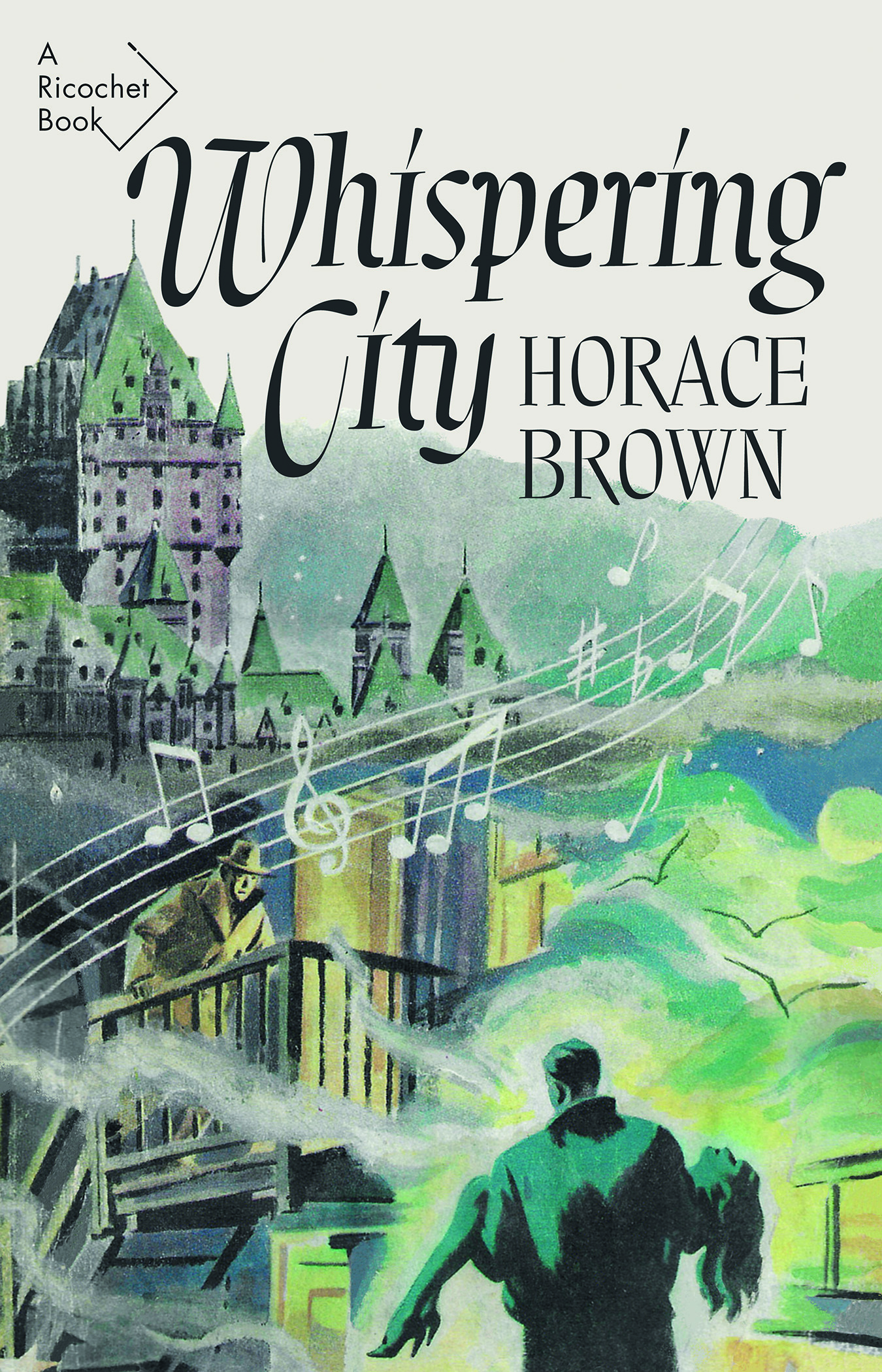 Whispering CityHorace Brown
With an introduction by Brian Busby
Quebec City crime reporter Mary Roberts is about to leave her desk for the day when she receives word that a woman has been struck down in the centre of town. The victim is Renée Brancourt. A former pin-up, she'd once been a big star, treading the boards at the Comédie-Française, until her lover, Robert Marchand, plunged over Montmorency Falls. Renée's inability to accept his death led her to be institutionalized.

Now on her deathbed at the Hôtel-Dieu Hospital, the faded vedette tells Mary that Robert's death was no accident. She points an accusing finger at Albert Frédéric, the most respected lawyer in the city, thus setting the young reporter on a trail that will ultimately imperil her own life. First issued in 1947 by Global Publishing of Pickering, Ontario, Whispering City has since become one of the most sought-after Canadian pulp novels. This Ricochet Books edition marks a return to print after seventy-six years.
2023
Horace Brown (1908–1996) wrote for CBC Radio. His novels, published in Canada, England, and the United States, include Murder in the Rough (1946), The Penthouse Murders (1950), and The Corpse Was a Blonde (1950).
Trade paperback
160 pp 7" x 4.5"
ISBN13: 9781550656381

CDN $15.95 US & International
US $13.65

Ebook
ISBN13: 9781550656466

CDN $8.99