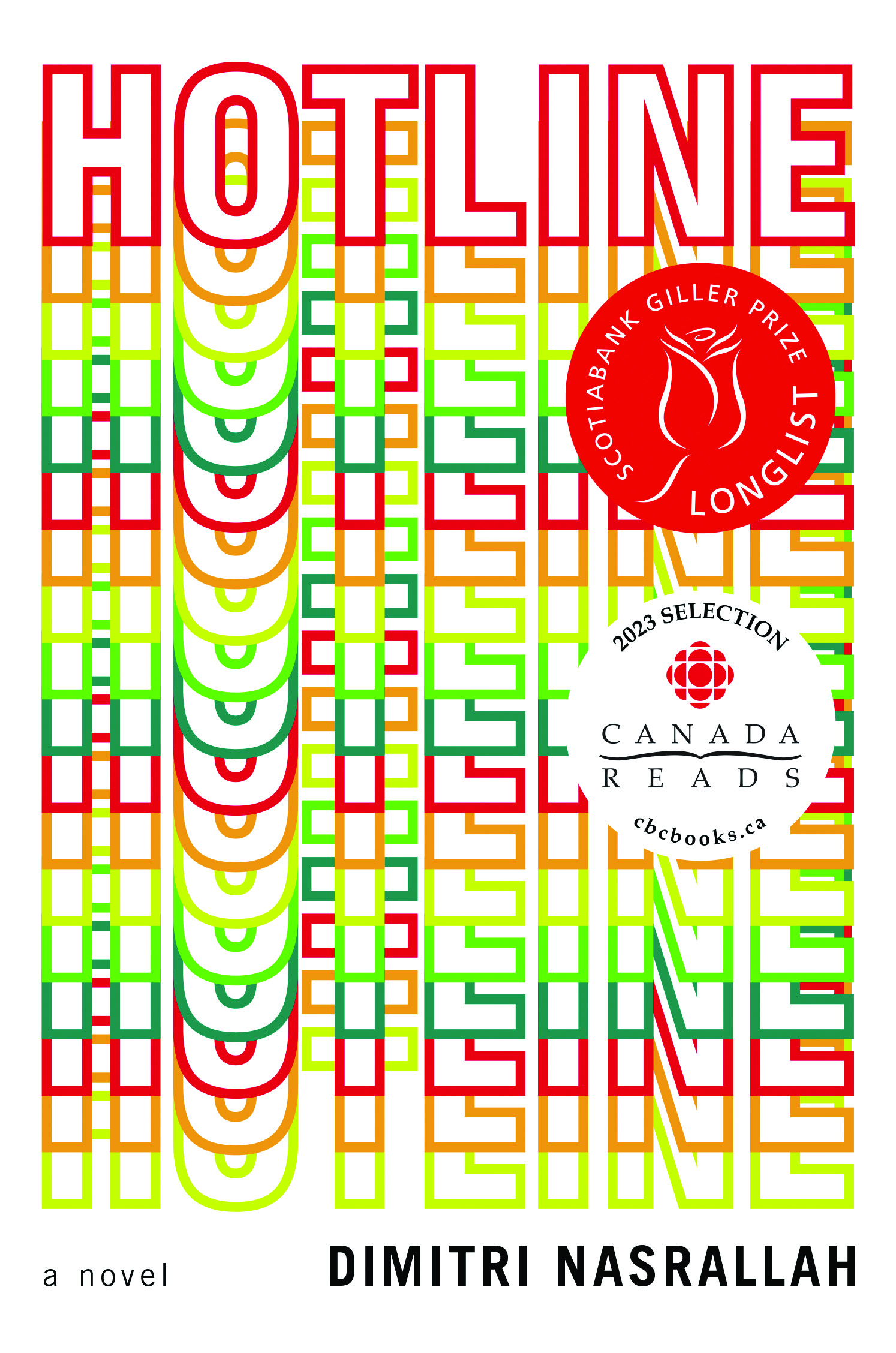 HotlineDimitri Nasrallah
Awards: Longlist - 2022 Scotiabank Giller Prize
Canada Reads Selection 2023
A vivid love letter to the 1980s and one woman's struggle to overcome the challenges of immigration.
It's 1986, and Muna Heddad is in a bind. She and her son have moved to Montreal, leaving behind a civil war filled with bad memories in Lebanon. She had plans to find work as a French teacher, but no one in Quebec trusts her to teach the language. She needs to start making money, and fast. The only work Muna can find is at a weight-loss center as a hotline operator.
All day, she takes calls from people responding to ads seen in magazines or on TV. On the phone, she's Mona, and she's quite good at listening. These strangers all have so much to say once someone shows interest in their lives–marriages gone bad, parents dying, isolation, personal inadequacies. Even as her daily life in Canada is filled with invisible barriers at every turn, at the office Muna is privy to her clients' deepest secrets.
Following international acclaim for Niko (2011) and The Bleeds (2018), Dimitri Nasrallah has written a vivid elegy to the 1980s, the years he first moved to Canada, bringing the era's systemic challenges into the current moment through this deeply endearing portrait of struggle, perseverance, and bonding.
Esplanade Books
Fiction 2022
"Nasrallah's fourth novel, it takes his work to a new level of sophistication and constitutes a significant addition to the literary chronicling of the Canadian immigrant experience." – Ian McGillis, Montreal Gazette

"Hotline intertwines hope and sorrow to create a moving story that sears the heart." - Zeahaa Rehman, Quill & Quire

"I admire how Nasrallah plumbs new territory with each novel. That said, underlying themes and concerns thread through his oeuvre, such as emotional and geographic exile and 'family.'" - Ami Sands Brodoff, Montreal Review of Books

"A quietly transformative story, one that takes your assumptions, twists them into a shape you didn't initially see and casts them back at you in a really lovely way." - Alison Manley, Miramichi Reader

"Fiction about immigrants tends toward melancholy and tragedy. Dimitri Nasrallah's new novel delivers something different. Hotline suggests that immigrant literature may be able to navigate its own course between the Scylla of despair and the Charybdis of naïveté. The problems of bootstraps narratives aside, happy endings are still worth writing." – Amanda Perry, The Walrus
Dimitri Nasrallah
is the author of four novels. He was born in Lebanon in 1977, and lived in Kuwait, Greece, and Dubai before moving to Canada. His internationally acclaimed books have garnered nominations for CBC Canada Reads, the International IMPAC Dublin Literary Award, and the Grand Prix du Livre de Montréal, and won the Hugh MacLennan Prize for Fiction and the McAuslan First Book Prize. He is the fiction editor at Véhicule Press.
Other books by Dimitri Nasrallah:
The Bleeds
Niko: A Novel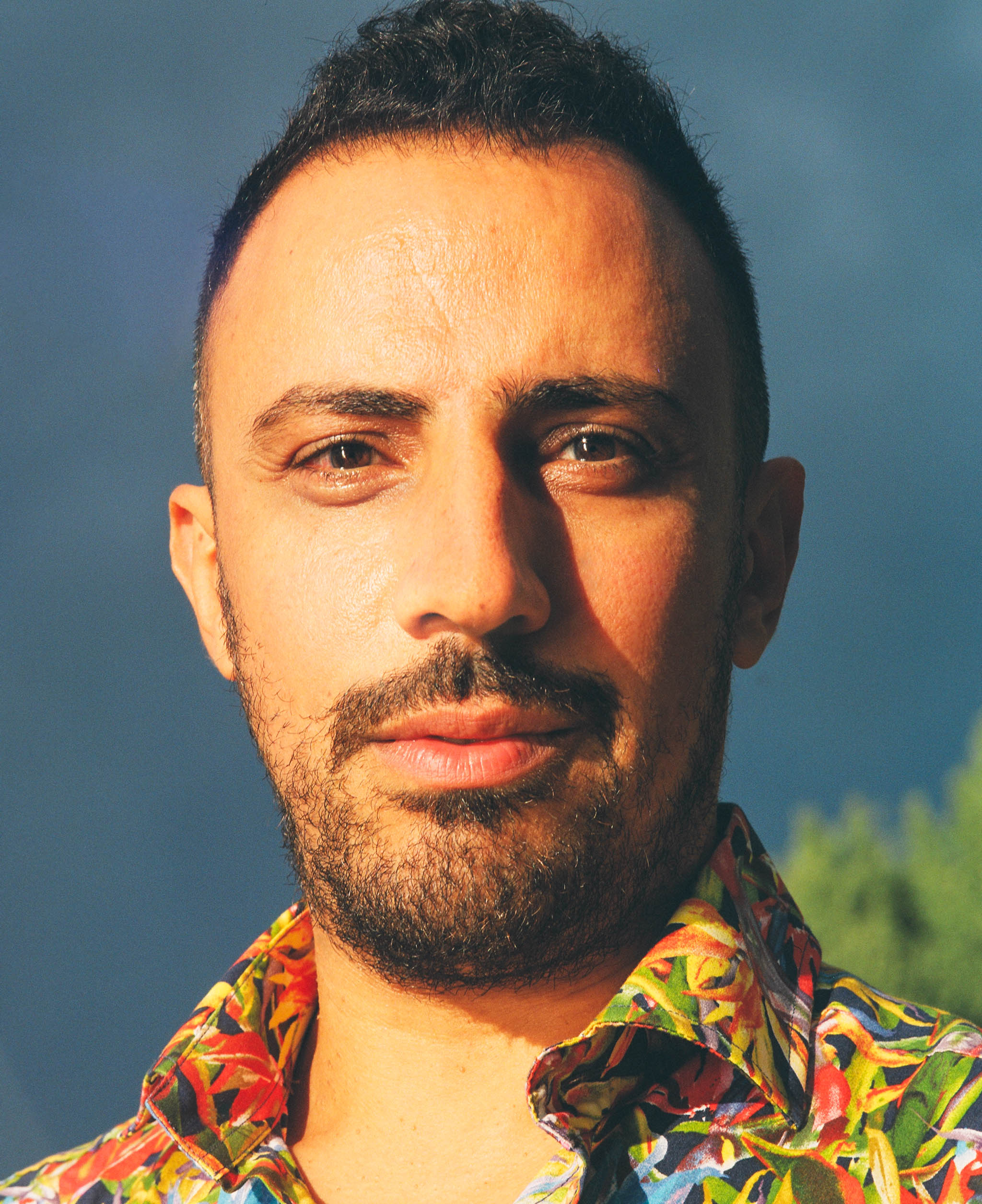 Ebook
ISBN13: 9781550656008

CDN $13.99
Trade paperback
280 pp 7.5" x 5"
ISBN13: 9781550655940

CDN $21.95