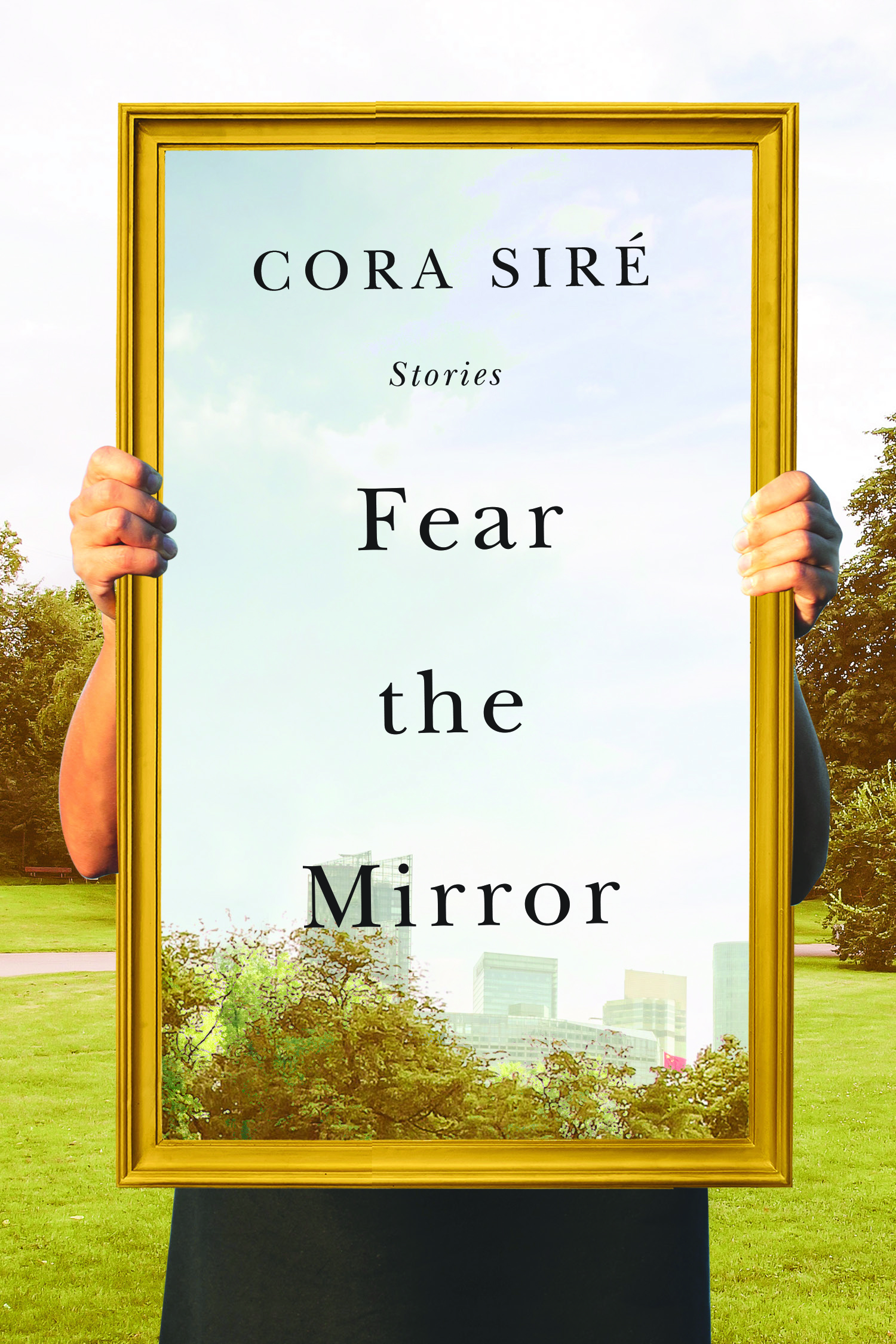 Fear the MirrorCora Siré
A fusion of biography and history, art and politics, told through the lives branching off one family tree.
In Fear the Mirror, Cora Siré brings together thirteen stories of moments that have marked the dark intersections within her own history. A feminist mother who fled Estonia. A father who arrived in Canada with nothing but a violin. A Catalan boy whose parent is dying. A love triangle among novelists. Bodies stolen in the night and never found. Blending essay, memoir, and fiction, the Montréal author draws on her encounters in Latin America and elsewhere to compose loving and conflicted portraits – of family members, writers, filmmakers, and gravediggers – culminating in the persistent legacies and strange alchemies that haunt the person she sees in the mirror. In this masterful fifth book, Siré has written her most urgent, beguiling, and personal work to date.
Esplanade Books
Fiction 2021
"The collection resonates with childhood recollections, poetry, historical references, and intriguing characters, not the least of whom are a strong-minded mother and an elusive grandmother. The memoirist narratives in this collection are rich in rhythms that reveal lives complicated by war, displacement, and immigration." – Montreal Review of Books
"Fear the Mirror is a human reflector. It's an exhuming of familial investment, a memory-driven collection that intends to tell of united and divided lives. Ultimately, it tells a truth, as remembered, lived, and loved by those alive and those long gone." – Nathaniel G. Moore, Literary Review of Canada
"What is most interesting about Fear the Mirror and Siré's writing is her playing with form and language. The memoir pieces are lyrical, tiptoeing toward poetry." – Alison Manley, Miramichi Reader
"Being a poet, her use of language is very adept, using short phrases that are often deeply evocative....In several of the stories, she shows the way World War II and the violent years of the Argentine military rule continued to affect survivors long after it ended, rippling through their lives, and even those of their children. It is often believed, and just as often hoped for, by such survivors themselves, that a new life in a new place will enable them to leave the past behind. Siré convinces us that this simply doesn't happen." - Timothy Niedermann, Ottawa Review of Books
Praise for Behold Things Beautiful:
"One of those rare novels that steeps its readers fully in a fictional reality, and at the same time spurs them to learn more about the history that helped inspire it." — The Ottawa Review of Books
Cora Siré is the author of two works of fiction and two poetry collections. Her novel Behold Things Beautiful was a finalist for the QWF's Paragraphe Hugh MacLennan Fiction Prize in 2017. Her stories, essays and poems have been published in many anthologies and magazines in Canada, the U.S. and Mexico. Based in Montréal, she often writes of elsewheres, drawing on encounters in faraway places and her family history of displacement.
Ebook
ISBN13: 9781550655858

CDN $12.99
Trade paperback
240 pp 7.5" x 5"
ISBN13: 9781550655773

CDN $19.95 US & International
US $16.95