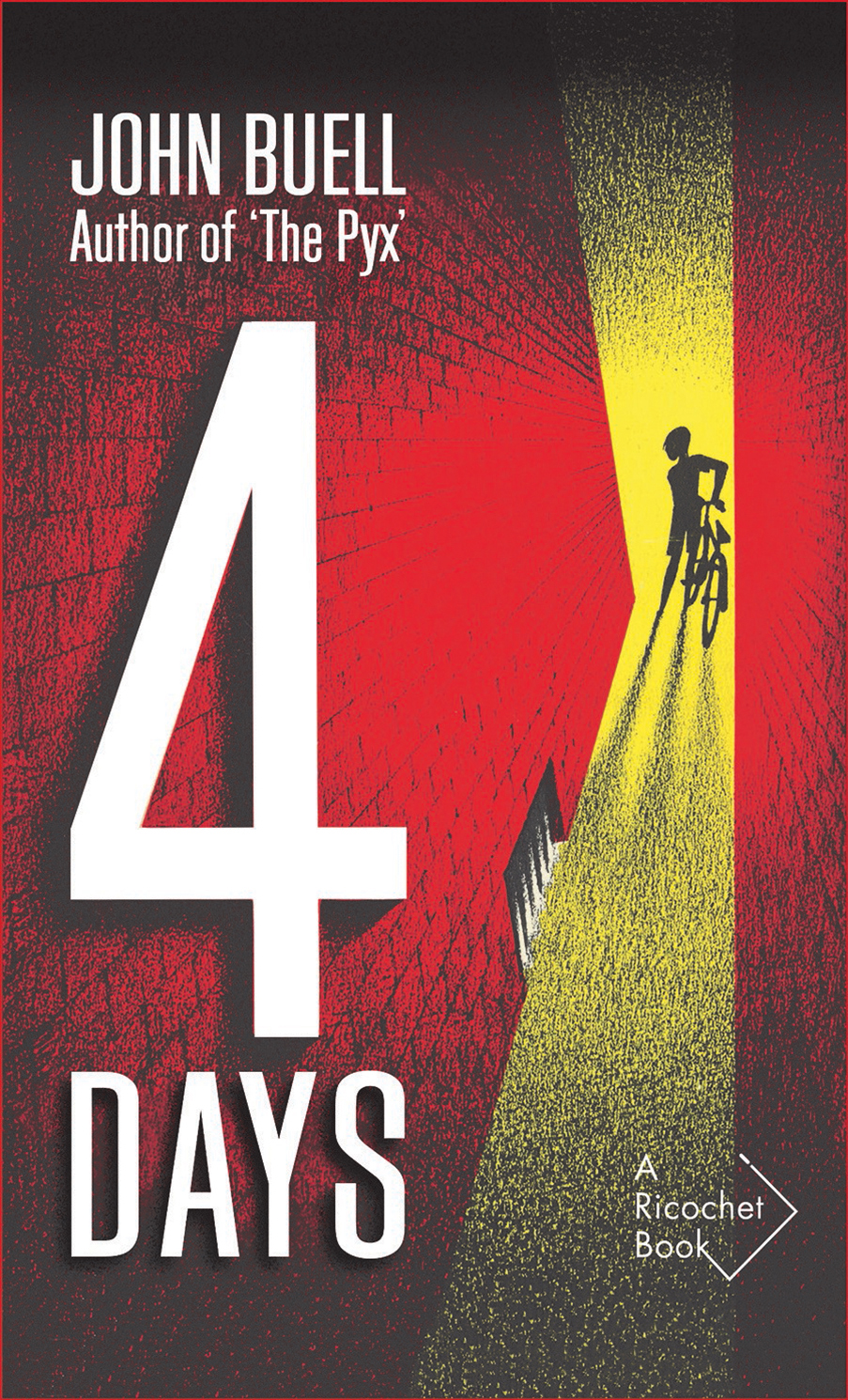 Four Days: A NovelJohn Buell
With an introduction by Trevor Ferguson
In Four Days, an orphaned boy watches as his older brother and idol graduates from petty thievery into big-league crime. A bank heist goes awry, leaving loose threads and dangerous links back to the brothers. Following instructions, the boy leaves the city with the stolen money and travels to a rendezvous point in a mountain vacation resort. What he doesn't know is that he is on his own, his brother will not show up—and the underworld is after him.

John Buell's gripping second novel, Four Days, was first published in 1962 by Farrar, Straus & Cudahy in the United States and Macmillan in the UK. John Buell wrote five novels—The Pyx (1959), Four Days (1962), The Shrewsdale Exit (1972), Playground (1976) and A Lot to Make Up For (1990)—three of which were made into feature films. This Ricochet Books edition of Four Days marks the reintroduction of the work of a neglected master of suspense.
Ricochet Books
2018
"Buell... delights readers with vivid descriptions of English Montreal in the early 1960s—its Irish mobsters, aristocratic Westmount denizens, the city's affluence and its under-belly.... Véhicule Press has done a great service in republishing Four Days as well as Buell's first novel, The Pyx for a new generation of readers. This is literature well worthy of resurrection." - Ian Thomas Shaw, The Ottawa Review of Books
John Buell
(1927-2013) was a lifelong resident of Montreal, where he taught English and Communication Studies at Concordia University. Upon his retirement in 1987, he was made professor emeritus. Buell's five novels –
The Pyx
(1959),
Four Days
(1962),
The Shrewsdale Exit
(1972),
Playground
(1976) and
A Lot to Make Up For
(1990) – were lauded by Edmund Wilson, amongst other prominent critics. Three of Buell's novels have been made into feature films.
Trevor Ferguson
is the author of seven novels under his own name and six under his pseudonym,
John Farrow
. One of his novels,
The Timekeeper
, became a feature film. His most recent title is
Perish the Day
. He lives in Hudson, Quebec.
Other books by John Buell:
The Pyx
Trade paperback
162 pp 7" x 4.25"
ISBN13: 9781550655117

CDN $14.95 US & International
US $11.95

Ebook
7" x 4.25"
ISBN13: 9781550655162

CDN $9.99