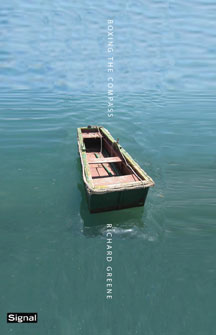 Boxing the CompassRichard Greene
Boxing the Compass is a poetry collection of mid-life reassessments that also makes room for the martyrdom of Saint Polycarp, tone-deaf church choirs, the last of the Newfoundland whalers, and vividly remembered Portuguese fishermen. Spiritually searching and intellectually rich, Richard Greene's third book -which ranges from intimate to ironic to satiric -shuns easy answers in poems of unfashionable eloquence comprised of colloquial textures, clear-eyed narratives, political subtexts, and no-nonsense introspection.
Signal Editions
Poetry 2009
Richard Greene
has published two previous books of poetry. He is the editor of the widely acclaimed
Graham Greene: A Life in Letters
[2007]. Greene teaches Creative Writing and British Literature at the University of Toronto. He lives in Corbourg, Ontario.
Other books by Richard Greene:
Dante's House
Trade paperback
80 pp 8.5" x 5.5"
ISBN13: 9781550652598

CDN $16.00 US & International
US $16.00