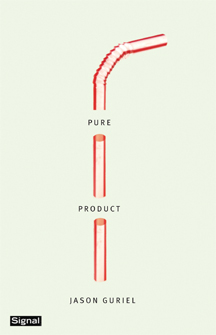 Pure ProductJason Guriel
In his second book of poems, Jason Guriel cuts a dazzling figure-whip-smart, charismatic, with a mischievousness always eager to play for more serious stakes. Guriel's way of seeing the world is low-key and sly: he tries to show us the big picture by enumerating all the small ones-what he calls "the way tiny things / can't help being, next / to nothing, something". Although a zealous celebrator of ordinariness, his tightly-turned lines have the courage of their own spiky oddity.The poems in Pure Product celebrate the purity of complicated feelings distilled to crisp expression, a pure poetry true to the impurities of life. This is a formidable collection.
Véhicule Press
Poetry 2009
"The best pleasures are not of the flesh, but of the mind, spinning desire that the body longs to feel, even as a weaker imitation of thought. Imagine stealing the perfume of a crush to remind you of denied hungers, or repeatedly stroking the path of a lover's fingers until the flesh becomes angry and raw. It's this essence of desire that Hans-Jürgen Greif explores in his novel, Orfeo." -Black Heart Magazine
Jason Guriel, author of the poetry collection, Technicolored [Exile, 2006], is widely published in American, British, and Canadian magazines. He received the Frederick Bock Prize from Poetry Magazine, and his work was anthologized in The Best Canadian Poetry in English [Tightrope, 2008].
Other books by Jason Guriel:
Satisfying Clicking Sound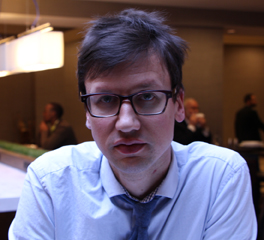 Trade paperback
96 pp 8.5" x 5.5"
ISBN13: 9781550652543

CDN $16.00 US & International
US $13.95

Ebook
8.5" x 5.5"
ISBN13: 9781550652765

CDN $16.00