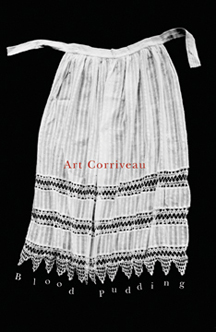 Blood PuddingArt Corriveau
Blood Pudding chronicles the lives of people on the margins-from a street hustler in Montreal and a priest in Burkina Faso to the mother of a bride in Boston and a blind woman in Amsterdam. Characters who span the globe are united by family and friendships that bind them [and us] together. These off-beat tales offer insight into the ways we deal with love and loss, and how crisis can sometimes give rise to moments of pure magic.
Esplanade Fiction
Fiction 2007
Praise for Don Coles's work:

"Reading Don Coles is like listening to an erudite, judicious friend tell the story of a life of the mind that doesn't for a moment neglect the delights of the flesh." -Katherine Govier

"Coles writes so elegantly and so convincingly that we would follow him anywhere." -Literary Review of Canada
Art Corriveau's short stories have appeared in literary journals in the U.S. and U.K., including Story, Southwest Review and Faber & Faber's First Fictions. His first novel Housewrights [Penguin] was published in 2002. As a travel writer, Corriveau has lived throughout Europe and Southeast Asia. Descended from one of Quebec's oldest families, he lives in New Mexico.
Trade paperback
160 pp 8.5" x 5.5"
ISBN13: 9781550652284

CDN $17.95 US & International
US $14.95