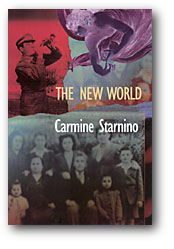 The New WorldCarmine Starnino
While Carmine Starnino's debut covers much ground—translations of Italian poets he has admired, monologues by characters in the New Testament, meditations on Caravaggio's religious paintings—it is his examination of his immigrant family that demands the most admiration. The New World offers the reader an unforgettable glimpse of one poet's cultural inheritance.
Signal
Poetry 1998
"This is a book of small but moving, delicate epiphanies." -Eric Ormsby

"This poet distinguishes himself from his Canadian peers...Starnino offers sentiment without sentimentality, establishing himself as both communicator and artisan." -Ronald Charles Epstein, Canadian Book Review Annual
Carmine Starnino became editor of Signal Editions in January 2001, succeeding founding editor Michael Harris [1981-spring 2001]. Carmine Starnino is the author ofA Lover's Quarrel, a book of criticism on Canadian poetry, and three critically-acclaimed poetry collections, the most recent being With English Subtitles. His poetry has won the Canadian Authors Association Prize, the David McKeen Award, and the A.M. Klein Prize. He is the editor of The New Canon: An Anthology of Canadian Poetry. Starnino lives in Montreal where he serves as associate editor for Books in Canada and Maisonneuve magazine.
Other books by Carmine Starnino:
The New Canon: An Anthology of Canadian Poetry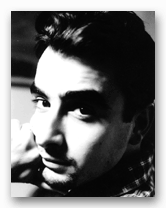 Trade paperback
60 pp 9" x 6"
ISBN13: 9781550650921

CDN $9.95 US & International
US $9.95