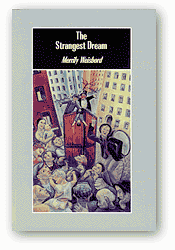 The Strangest Dream: Canadian Communists, the Spy Trials, and the Cold WarMerrily Weisbord
This edition has been replaced by the Third Edition, available here.
The Strangest Dream, one of the most eloquent books written about Canadian communists, is available to readers once again. A new preface and additional material written for this edition includes impassioned responses to the first edition and describes contemporary events which are eerily reminiscent of the red-baiting of an earlier time.
History 1998
"A generation of radicals comes to life in their own words." -Rick Salutin