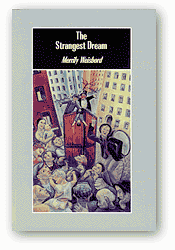 The Strangest Dream: Canadian Communists, the Spy Trials, and the Cold WarMerrily Weisbord
The Strangest Dream, one of the most eloquent books written about Canadian communists, is available to readers once again. A new preface and additional material written for this edition includes impassioned responses to the first edition and describes contemporary events which are eerily reminiscent of the red-baiting of an earlier time.
History 1998
"A generation of radicals comes to life in their own words." -Rick Salutin
Merrily Weisbord is a writer and filmmaker.
Trade paperback
255 pp 9" x 6"
ISBN13: 9781550650532

CDN $20.00 US & International
US $20.00