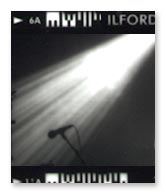 THE MONTREAL SCENE

April 2005
SOME RECENT LOSSES
The cabaret field lost one of its leading lights with the recent death of Bobby Short. He was 80 and probably best known for his long stay at the Hotel Carlyle in NYC – he recorded prolifically.


Here in Canada, trombonist Jerry Johnson passed away on March 7. He was 55, born in Vancouver, Washington on November 8, 1949. After touring with The Airmen of Note during the Vietnam War, he joined Maynard Ferguson's U.S. big band before settling in Ontario and playing, in Toronto, with the likes of Howard Cable, the National Ballet, (Phil) Nimmons 'n' Nine, Doug Hamilton's Brass Connection and Rob McConnell's Boss Brass. He's survived by his wife Holly Shephard and daughters Anika, Eliza and Britta, brother Jim and sister Judy.


Larry Bunker, a superb drummer and vibraphonist, died in LA on March 8. He was 76. He was born in Long Beach, Ca. on November 4, 1928, and early in his career worked with Hampton Hawes and Eric Dolphy. Work at The Lighthouse in Hermosa Beach with bassist Howard Rumsey was followed by stints with Art Pepper, Chico Hamilton, Gerry Mulligan, Stan Getz, Peggy Lee, Shorty Rogers and Bill Evans. He appeared here with the latter in the Jazz Hot Room of the Casa Loma in the early 60s and he was also, beginning with Stalag 17 in 1953, active in the film industry working with Henry Mancini, Johnny Mandel, Alfred Newman and Miklos Rosza among others. Check out Gerry Mulligan's California Concerts (Pacific Jazz) for his drumming and pianist Lou Levy's Jazz In Four Colors (RCA Victor) for his vibraphone playing.


SINGERS GALORE

The Montreal area has been the place to be for vocal fans. It began at Upstairs with three appearances in late February by New York singer Lodi Carr. Then Sienna (Dahlen), who is a regular on Wednesdays at the club in duo setting, brought in a quartet of Mike Rud (who's now living in Ottawa), Sage Reynolds and Michel Berthiaume. The topper came on March 21st when the great Mark Murphy did two "flying by the seat of your pants" sets with Andre White, Alec Walkington and Dave Laing. Denzal Sinclaire with Joel Miller, Walkington and Laing closed out the month. Elsewhere Dorothee Berryman continued her Quebec tour; I caught her in fine form in Beloeil. The tour continues with April appearances in Magog (2nd), Joliette (8th), Terrebonne (23rd) and Ste. Therese (May 1). In April, Sienna and Friend (Wednesdays) and Ernie Nelson (Thursdays) continue at Upstairs where Diane Nalini appears on Friday and Saturday, April 1-2, with Dany Roy (on Friday only), Mike Rud, Dave Watts and Jim Doxas. Vancouver's Kate Hammett-Vaughan makes her Montreal debut on Sunday, April 17 and Jeri Brown closes out the month with appearances on April 29 and 30. Around town singers Johnny Scott, Nancy Martinez and Rachelle Jeanty can be found at House of Jazz and John Labelle continues at Modavie.


OTHER MARCH EVENTS

Espace Musique recorded Nanette Workman and the Montreal Jubilation Gospel Choir at Monument National. Richard Ring brought a great group of Rick Wilkins, Charles Ellison, Kieran Overs and Jim Doxas in Upstairs where (during March) - organist Vanessa Rodriguez with Mike Rud, Christine Jensen with violin / violist Tanya Kalmanovitch, John Geggie and Michel Lambert, Kevin Dean with Remi Bolduc and (in from France) Francois Theberge, Daniel Lessard and Andre White, Janis Steprans with Eric Harding, Alec Walkington and White and, in a rare appearance guitarist Nelson Symonds was heard with Dave Turner, Dave Gelfand and Claude Lavergne – were featured.Dave Gelfand and Claude Lavergne – were featured.

The Bar Focaccia also had some top-ranking bug band evenings, one with Joe Sullivan featuring Kirk MacDonald and then it was Altsys featuring Donny McCaslin.


APRIL EVENTS

Other April events include an appearance by Lorraine Desmarais at the Unitarian Church of Montreal (5035 deMaisonneuve West) at 8pm on April 2nd. Lorraine will also be leading a big band at Club Soda on Thursday, April 14. Big bands are scheduled for McGill's Pollack Hall in April. McGill Jazz Orchestra I, under Gordon Foote on Wednesday, 6th, Orchestra II directed by Ron DiLauro, the 11th and Christine Jensen leads Orchestra III on the 12th. Mat Maneri joins Francois Carrier at Salle Gesu (8th). The Remi Bolduc ensemble with both Seamus Blake and Ben Monder, at Club Soda (28th). At Upstairs it's the Miles Perkin Quintet (3rd), Kevin Dean Quartet (8-9th), organist Martin K. Petersen (10th), pianist Jan Jarczyk's trio (15-16th), the Christine Jensen – Joel Miller Quintet (22-23rd) and the Pierre Francois Quartet featuring Remi Bolduc (24th).



VERMONT EVENTS

The Flynn Theatre, where Roy Haynes played strongly on March 11 - two days prior to his 79th birthday - has Arturo O'Farrill leading the Chico O'Farrill (his dad) Afro-Cuban Jazz Orchestra on April 8 at 8pm. The Burlington Discover Jazz Festival runs June 3-12 this year. Look for Madeleine Peyroux (3rd), Randy Brecker and the Discover Jazz Festival Orchestra in a concert of the music of Miles Davis and Gil Evans (5th), the Bill Charlap Trio (6th) in two shows in Flynn Space at 6:30 and 8:30 and Saxophone Summit with Joe Lovano, Mike Brecker and David Liebman with Phil Markowitz, Cecil McBee and Billy Hart (10th). The full schedule has yet to be announced.

A bit further south, trumpeter Bobby Bradford's Quintet featuring Chuck Manning on sax will appear in Montpelier on April 23 at Vermont College. Info at: 802-223-5516.



APRIL BIRTHDATES

2) Bassist Pierre Cartier 3) pianist James Gelfand 4) bassist Errol Chatham 5) drummer Jerry Fuller and trumpeter Bob Tildesley, 7) reedmen Pat LaBarbera 9) Don Palmer 10) Fraser MacPherson 12) organist Doug Riley 13) pianists Kenny Alexander and Miles Black 14) Norm Amadio 16) trumpeters Bruce "Boo" Cassidy 17) Sam Noto, vibraphonist Warren Chiasson and reedmen Richard Parris and Art Ellefson 21) bassist Don Habib 25) pianist John Stetch and 28) multi talented singer / jazz hostess (Espace Musique) Dorothee Berryman.



© Len Dobbin 2005
Montreal, Quebec, Canada