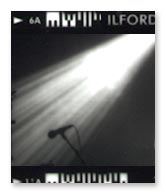 REMEMBERING BILLY GRAHAM

June 20, 2003


"It was like riding a fire engine around a corner at 90 miles an hour--you're just hanging on by the tips of your fingers". That was how drummer Billy Graham described playing with Charlie Parker to writer Mark Miller. That meeting occurred 50 years ago, on Saturday afternoon, February 7, 1953 at the Chez Paree on Stanley Street here in Montreal. At that Jazz Workshop concert, Graham joined Americans, guitarist Dick Garcia and pianist Valdo Williams (who was living here and playing at Rockhead's) and Hal Gaylor, a local bassist, who went on to the US to play with the likes of Paul Bley, Chico Hamilton, Tony Bennett and in trio co-op with Billy Bean and Walter Norris. On the fifth set of the afternoon they backed Charlie Parker on "Ornithology" and "Cool Blues" and stayed on for a rendition of "I'll Remember April" after "Bird" left the stage.
(Material that can be heard on the Uptown label CD release, "Charlie Parker, Montreal, 1953".) Actually Graham and Gaylor with Gordie Fleming, Yvan Landry and Al Baculis, played six tunes on the first set of that concert as the Canadian All Stars.
Billy Graham died at the age of 74 at his home in Toronto on Friday, June 6. When I heard my first live jazz in Montreal, Billy and Walter Bacon were THE drummers on the scene, "Wilkie" Wilkinson was pretty much retired by 1950. Billy was born in Winnipeg on November 10, 1928, he was exactly four years older than Bley. He'd been playing drums since he was eight and worked in a band that he co-led with trumpeter George Andrews, one that played both dances and jazz concerts, while still in his teens. By 1947 he was working with the legendary Canadian pianist, Chris Gage. He and accordionist Gordie Fleming headed to Montreal in December 1949--perhaps looking for a warmer climate both literally and musically. He subbed and later worked in the famed Louis Metcalf International Jazz Band toward the end of its run at the Café St. Michel. In 1950 he also co-led a band with Fleming and that summer and the next worked in the Laurentian mountains north of Montreal with Paul Bley and reedman Bob Roby. By then Billy was becoming an in demand drummer, he and bassist Bob Rudd (who I heard called the "Oscar Pettiford of Montreal") worked with Al Haig at the Cavendish Café and with Hazel Scott at the Seville Theatre. Billy was also heard with pianist Collie Ramsay and with the Delta Rhythm Boys. The early 50s also saw the formation of the "Three G's" with Gaylor and pianist Steve Garrick and the Canadian All Stars, who recorded for the U.S. Discovery label. Work in posh night spots as well as backing strippers followed and Graham was heard with the Nick Martin band at the Downbeat on Peel Street where many comedians, including Jerry Lewis, broke in their acts, with Maury Kaye at the El Morocco and Roland Lavallee behind the dancers at spots like the Maroon Club. All this time he remained active in the jazz field, playing at Emanon Jazz Society meetings and concerts put on jointly by the EJS and Jazz Workshop (of which he was a founding member). The day after I met Paul Bley back in 1952, I attended a rehearsal of a new quartet that was to open that night at the Latin Quarter on Mountain Street--Bley, Graham, Roby (on tenor rather than his usual alto) and bassist Neil Michaud, were prevented from opening when fate, in the form of a fire, cancelled that engagement--a pity as this was a first class combo. In the 15 years spent in Montreal, Graham was also heard in the company of Rene Thomas, Buck Lacombe, Pepper Adams and countless other musicians as well as working with the Denny Vaughan show band at the Queen Elizabeth Hotel and with Johnny Holmes and others in the studios. He left Montreal with his young daughter Tracy, heading back home to Winnipeg in 1965. (He had earlier honoured me by asking me to come to his home to photograph his then little girl.) He remained active there playing (including concerts with Ken McIntyre) and teaching before moving on to Vancouver in 1974 where he worked mainly in theatres and in the studios as well as joining Fraser MacPherson and P.J. Perry on jazz gigs. In 1976 he made a final move to Toronto where he continued to be a strong jazz force. There was a memorial service in Toronto on June 19 and his ashes will be buried in Winnipeg. What I remember, besides his great playing, was that he was a very proud (and opinionated) man, a friend and a man, who when asked how he was, always answered. "Medium".
For a man of his large talent, Billy Graham left relatively few recordings, the Parker and Canadian All Star items already mentioned and CBC transcriptions with Fleming, Lacombe and Armas (Art) Maiste and (in the early 60s) three NFB soundtracks, "Of Sport and Men", "Runner" and "Ski" done with musicians like Baculis, Freddie Nichols, Jackson Rider, John Lanza, Maiste, Don Douglas, Herbie Spanier, Jack Shtyka, Nick Ayoub and Gerry Danovitch--perhaps more material will emerge in time to be included on a 2CD retrospective of Gordie Fleming's career--one being compiled by Gordie's daughter Heidi and scheduled for release on Justin Time in 2004.
Billy thanks for all the music and the memories!
OTHER LOSSES
We recently lost HAROLD ASHBY, JIMMY KNEPPER and PEANUTS HUCKO. Ashby, who is best remembered for his playing with the Duke Ellington band, died in New York on Friday, June 13, he was 78, born in Kansas City, Missouri, on March 27, 1925. His first instrument was the clarinet and, before moving to New York in 1961, he did some playing around Chicago. In NY he hooked up with Duke's son Mercer Ellington and spent some time in the Count Basie band before working some gigs with Duke, whose band he joined on July 2, 1958, replacing Jimmy Hamilton. After Duke's death he stayed on to work under Mercer's direction and did some work with George Wein's "Newport Jazz Festival All Stars" and in 1990 he did a date as a leader with Mulgrew Miller, Rufus Reid and Ben Riley. With Duke he's heard on "Wanderlust", "In Triplicate", "Blem" and the "Toga Brava Suite". Under his own name, he also did "I'm Old Fashioned" [Stash] with Richard Wyands, Aaron Bell and Connie Kay in 1991, "On The Sunny Side of The Street" [Timeless] with Horace Parlan, Wayne Dockery and Steve McRaven in '92 and "Harold Ashby Plays Duke Ellington" [Yall] with Lloyd (George) Mayers, Earl May and Leroy Williams in '98, a CD that included his own "Ducally" and "Four Kisses".
Knepper died the following day, June 14, in Triadelphia, W. Va., he was 75, born in LA on November 11, 1927. He picked up the trombone at the age of nine and worked in California with saxophonist Dean Benedetti and Charles Mingus and the big band of drummer Roy Porter, along with Eric Dolphy. In NY he worked with the bands of Gene Williams (a onetime Thornhill vocalist and later a bartender at Charlie's, a musician's hangout) and Sam Donahue. He also worked with Gene Roland and did a week in Philadelphia with Charlie Parker. More big band work followed with Charlies Barnet and Spivak. By 1956 he was working with Ralph Marterie, Elliot Lawrence and Claude Thornhill followed by the first of many engagements with Charles Mingus. As well there was work with Stan Kenton and Benny Goodman, including the tour of the USSR in 1962. More work came in the Broadway pit bands as well as with Lee Konitz [the nonet], Gil Evans, the Thad Jones-Mel Lewis band and Toshiko Akiyoshi. With Mingus he recorded "The Clown" and "Pussy Cat Dues", with Evans, "Where Flamingos Fly" and he also did "The Lure of Beauty" with Gary Smulyan as well as a Pepper-Knepper Quintet date for Metro Jazz and "More Pepper and Knepper" with pianist Don Friedman for Progressive with my friend Pepper Adams. He did a number of sessions as a leader as well, including one for Bethlehem that had Bill Evans and Gene Quill on it. He was suffering from Parkinson's Disease.
Michael Andrew "Peanuts" Hucko, died June 19, in Dallas, Texas, he was 85, born in Syracuse, N.Y. on April 7, 1918. Although he also played saxophone, he was best known as a clarinetist. By 1950 he had worked with the likes of Will Bradley, Camarata, Jack Jenney, Joe Marsala, Spivak, Glenn Miller, Goodman, Ray McKinley, Jack Teagarden, Eddie Condon, Louis Armstrong, Joe Bushkin, Earl Hines--retiring to Denver with his singer wife, Louise Tobin, in the late 60s. He can be heard with Armstrong on the 1947 versions of "Struttin' with Some Barbeque" and "St. Louis Blues" and on Condon's 1950 recording of "Jazz Me Blues".
UPCOMING EVENTS
THE 24TH MONTREAL INTERNATIONAL JAZZ FESTIVAL
The complete schedule for the 24th edition of the Montreal International Jazz Festival is now a matter of public record. We listed our picks of ticketed concerts in an earlier column, now let's look at the free events. There is a definite return to jazz this year and plenty of outdoor events to keep you busy. A warning you'll need a schedule. At noon there's pianist JOHN RONEY, at 3pm, the MONTEREY JAZZ HONOR BAND and the JOE SULLIVAN big band, peopled with the cream of Montreal's fine crop of musicians, at 6pm groups led by trombonist RICHARD GAGNON, drummer JON McCASLIN, tenorman SEAN CRAIG, guitarist JAKE LANGLEY in from Toronto, as are reedman RICHARD UNDERHILL, a Juno Award winner this year, and another guitarist STEVEN COLE, at one time a member of the famed "Bug Alley Band" and on the last night, the winner of the GM Grand Prix de Jazz, at 7pm traditional jazz fans will enjoy LE DIXIEBAND and DENNY'S DIXIE CLAN and, on another stage, blues fan should catch the renowned STEPHEN BARRY band, for jazz fans at 7 and again at 11 there's altoman DONNY KENNEDY, pianist FRANCK AVITABILE, in from France, Toronto-based pianist NANCY WALKER, bassist DANIEL LESSARD's group Barocco, the youthful GODS OF TASTE, both a trio and a quartet led by YANNICK RIEU, an adventurous tenorman, and a great hard bop band, the NO NAME JAZZ SEXTETTE, another double dose is in the 8 and 10pm series, drummer GUY NADON, at trio of reedman FRANK LOZANO, bassist ALEC WALKINGTON and drummer THOM GOSSAGE, American (Chicago) pianist ANTHONY WONSEY with our own Wali Muhammad on drums, pianist PHILIPPE NOIREAULT, on consecutive nights and organist VANESSA RODRIGUES. CAROLE THERRIEN, a jazz singer is on another stage, also at 8 and again at 10pm, at 9 and 11pm, the cartoonish music of the RAYMOND SCOTT ORCHESTRETTE from the US is heard two nights running and guitarist MIKE KING's "Swing Dynamique", for blues fans at 9 and indoors at the Spectrum at 12:30am, there's the likes of THE KINSEY REPORT, BRYAN LEE, SUE FOLEY and JIMMY JOHNSON and LATIN fans, also at 9, there's pianist YOEL DIAZ and LA GRAN ORQUESTRA CUBANA DE MONTREAL avec CONVOY CUBANO, at 10pm trumpeter RUSSELL GUNN is in from the U.S. and RIEU brings out his non-acoustic project. The jam sessions at the Hotel Wyndham are hosted by pianist THURYN VON PRANKE with Adrian Vedady, bass and Martin Auguste, drums and the JEFF JOHNSON trio heads up the late nights at Upstairs--both begin around 11:30. FYI: one of my favourite pianists JOHN HICKS will be appearing with violinist BILLY BANG, that's a ticketed event, as well Justin Time will be recording vocalist CARMEN LUNDY while she's in Montreal, she's the sister of bassist CURTIS LUNDY and a really fine singer.
THE 4TH MONTREAL OFF JAZZ FESTIVAL
The fourth edition of this alternate festival, which began as a protest event, runs June 26 through July 6. In 2000, a group of Montreal musicians who felt they weren't getting a fair shake from the city's International Jazz festival, began one of their own, one that's been quite a success in it's own right. This year close to 50 groups will be presented in four locations spread around the city. The main staging area will be the Lion d'or (1676 Ontario) 8:30 and 10:30. The other locales are La Va-et-Vient (3706 Notre Dame W.) in St. Henri, 9:30, the Focaccia (2077 University) downtown, 11:30 and, for free shows, the Quai des Brunes (4481 St. Denis at Mt. Royal) in the Plateau at 5:30. Ticketed events run from $8.00 to $24.00
Limiting my choices to an even dozen, these are my picks: At the Lion d'or where the price of admission gives you a chance to catch appearances by two different groups, one at 8:30, the other at 10:30 in a great vintage Montreal showplace. Opening night entitled "Hommage aux precurseurs" spotlights the veterans, people like Boogie Gaudet and Leroy Mason, Tony Romandini, Yvan Landry, Skip Bey and Paul Lafortune, who have appeared with the likes of Buddy DeFranco, the Canadian All Stars and Paul Bley over the years, in the early show and Maurice Garceau and Colin Biggin, Richard Ring, Pierre Leduc, Michel Donato and Richard Provencal, who have shared the stage with Red Mitchell, Pepper Adams, Charlie Mariano, Bill Evans and Oscar Peterson during their careers, in the night cap. On July 1, you get two groups led by top notch trumpeters, the Charles Ellison Sextet, which includes trombonist Kelsley Grant and the wonderful tenorman Noubar Karadjian, who puts me in mind of Wardell Gray, is followed by a quartet co-led by Guido Basso and Dave Turner. On the 27th its guitarist Ken Aldcroft followed by the exciting hard bop "No Name Jazz Sextet" featuring the likes of Alexandre Cote, Aron Doyle and Roberto Murray. On the 30th flutist Francois Richard's Quartet with Geoff Lapp, Frederic Alarie and, a world class drummer in, Michel Lambert are followed by the adventurous Jean Derome joined by another multi-reedman, Louis Sclavis, a native of Lyons, with Bruno Chevillon and Pierre Tanguay. On July 2, the Philippe Hudon-directed "Montreal Jazz Big Band" plays two shows, the first spotlighting music in the Afro-Cuban Jazz genre with John Sadowy on piano with the late show highlighted by vocalists Johnny Scott and Anne Carriere. Closing night has Karen Young joined by musical cousins Sylvain Provost and Norman Lachapelle at 8:30 and an "Hommage a (Charles) Mingus" featuring a wonderful ensemble directed by bassist Normand Guilbeault, one that includes Derome, Tanguay and Mathieu Belanger.
Moving on to La Va-et-Vient, which I find a bit smoky, I can recommend, Joel Miller with Fraser Hollins and Maxime St. Pierre (30th), Ivanhoe Jolicoeur with Ugo Di Vito (2nd) and Bill Mahar with Jennifer Bell, Josh Rager, Dave Watts and Jon McCaslin (4th).
Pianist Jean-Francois Groulx, a past "concours" winner, appears at Focaccia with Yannick Rieu, Lachapelle and Tanguay (29th) and the Frank Lozano Quartet, with Miles Perkin and the exciting young Greg Ritchie, closes the run here (5th) at 11:30.
In the free shows at 5:30 at Quai des Brunes, I would recommend the trio of Daniel Lessard (28th) with the leader on piano [he's best known as a bassist], Joel Prenovault and Michel Berthiaume.
Grab one of their programs, make your choices and hear some of the very best musicians, players who make this city's jazz scene an exciting one all year round. Info (514) 570-0722 or
www.LOFFfestivaldejazz.com
- Enjoy the music and get to see the city!
© Len Dobbin 2003
Montreal, Quebec, Canada
-30-