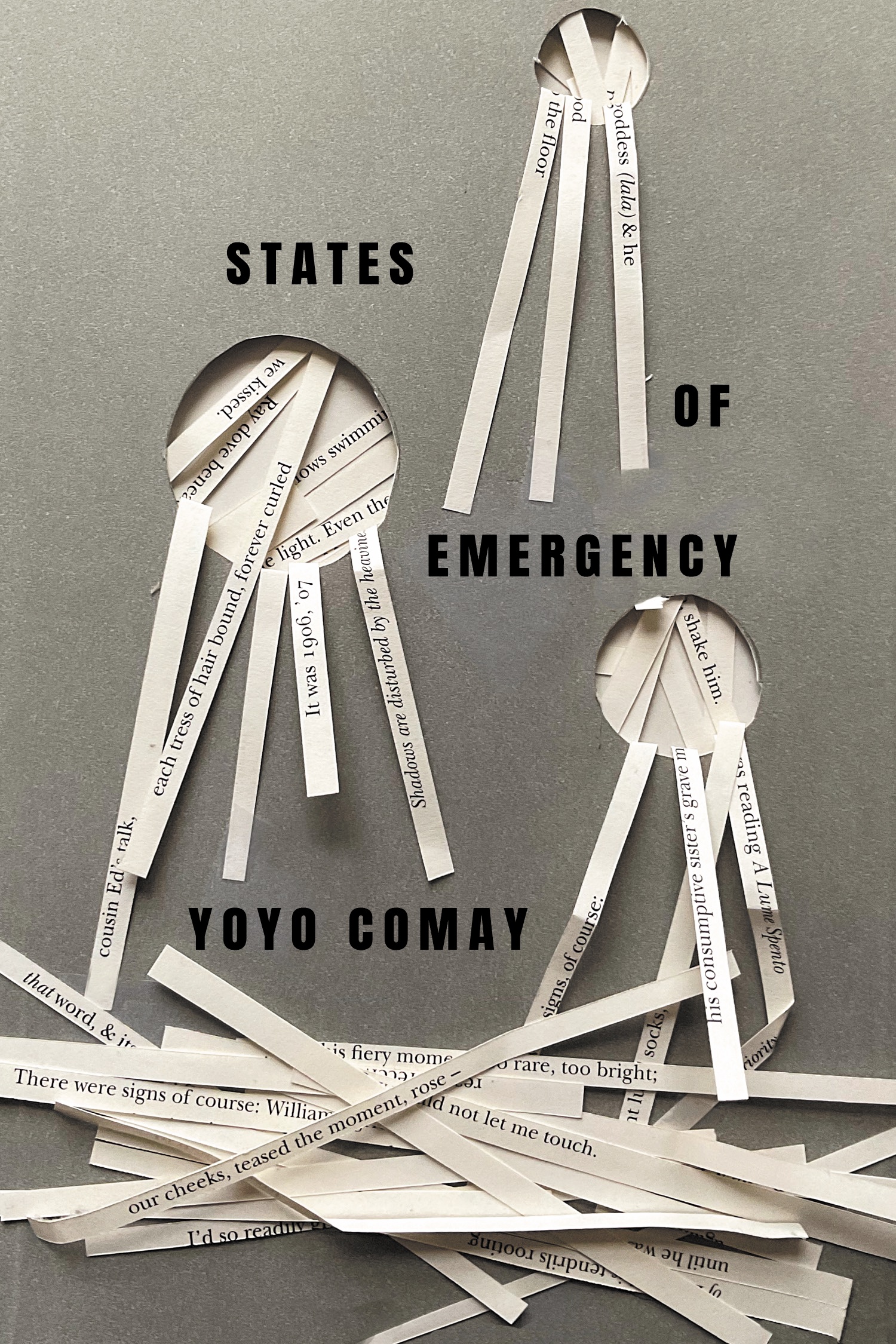 States of EmergencyYoyo Comay
States of Emergency is a book-length poem about the apocalyptic present, written in a language whose meaning is liquid and full of slippage, always spilling out from its container. In Yoyo Comay's hands, words roil, churn, and surge. By taking on different mood and modes, from the prophetic to the colloquial, he has created a form that is a constant unravelling—a leap of faith into intuitive meaning, a letting go into ongoingness. "I am catapulted into where I am," he writes, "and the air concusses around me."

Comay sees poetry as a visceral experience: a state of immanence, embodiment, emergence, emergency. This is poetry as diary and seismograph, an infinite scroll for the end of days. It is a debut like no other.
Signal Editions
Poetry 2023
"Yoyo Comay's power to turn a phrase, however enigmatic, is startling. Reading States of Emergency, I feel like an oboe player encountering Jimi Hendrix."—Richard Greene
Yoyo Comay is a poet and musician from Toronto. He released his first EP of original music, Crushed, under the name Sufferin Mall in 2022. His work has appeared in The Peripheral Review, Commo Mag, Touch the Donkey, Metatron Press, and Small Walker Press. He is also a co-founder of the Toronto Experimental Translation Collective. States of Emergency is his first book of poetry.
Pre-order now
Available October 2023
Trade paperback
60 pp 7.5" x 5"
ISBN13: 9781550656374

CDN $19.95 US & International
US $16.95

Ebook
ISBN13: 9781550656459

CDN $13.99