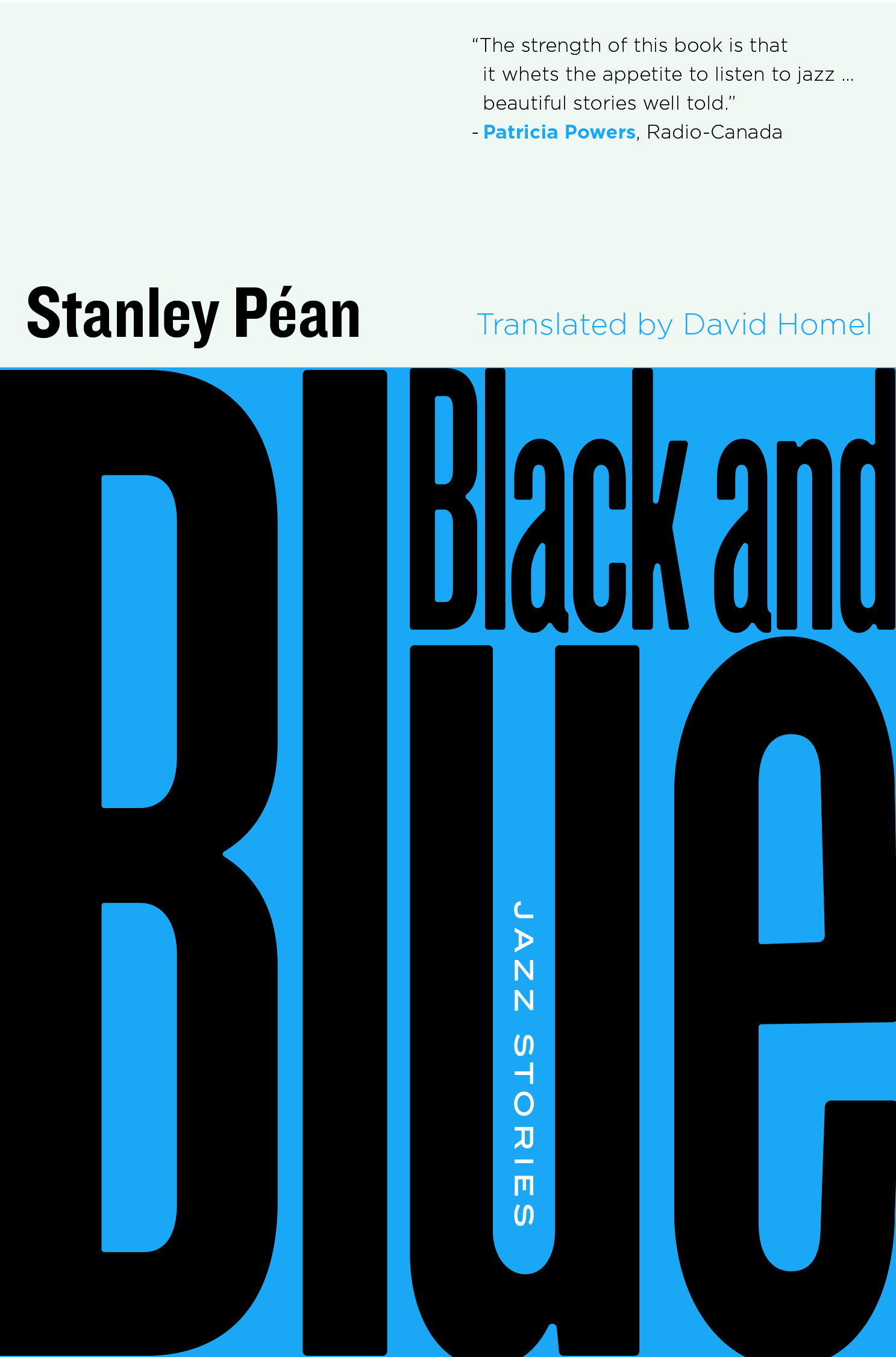 Black and Blue: Jazz StoriesStanley Péan
Translated by David Homel
Awards: Winner of the Victor-Barbeau Prize 2020
In Black and Blue, author and radio personality Stanley Péan guides us through a history of jazz, stopping at a number of high points along the way. He takes us behind the scenes with anecdotes that tell much about the misunderstandings that have surrounded the music. How could Jean-Paul Sartre have mixed up Afro-Canadian songwriter Shelton Brooks with the Jewish-American belter Sophie Tucker? What is the real story behind the searing classic "Strange Fruit" made immortal by Billie Holiday, who at first balked at performing it? And since this is jazz, there is no shortage of sad ends: Bix Beiderbecke, Chet Baker, Lee Morgan, to name a few. Péan also shows how musicians like Miles Davis worked with the emerging voices of hip- hop to widen jazz's audience, as well as how the movies, Hollywood and European cinema alike, tried to use jazz, often whitening it in the process. Like jazz itself, Péan's essays are spontaneous, thoughtful, and refined.
Véhicule Press
Music 2022
"The strength of this book is that it whets the appetite to listen to jazz . . . beautiful stories well told." — Patricia Powers, Radio-Canada
Stanley Péan
is the author of eight novels and seven short story collections. He has been piloting "Quand le jazz est là" every week night on ICI Musique, Radio-Canada's all-music radio network for the last thirteen years.
David Homel is the author of nine novels and a memoir, as well as a series of books for younger readers co-written with Marie-Louise Gay. A prize- winning writer and translator, he has worked in documentary film, print and radio journalism. He lives in Montreal.
Trade paperback
240 pp 7.5" x 5"
ISBN13: 9781550656114

CDN $21.95 US & International
US $17.95

Ebook
ISBN13: 9781550656176

CDN $13.99