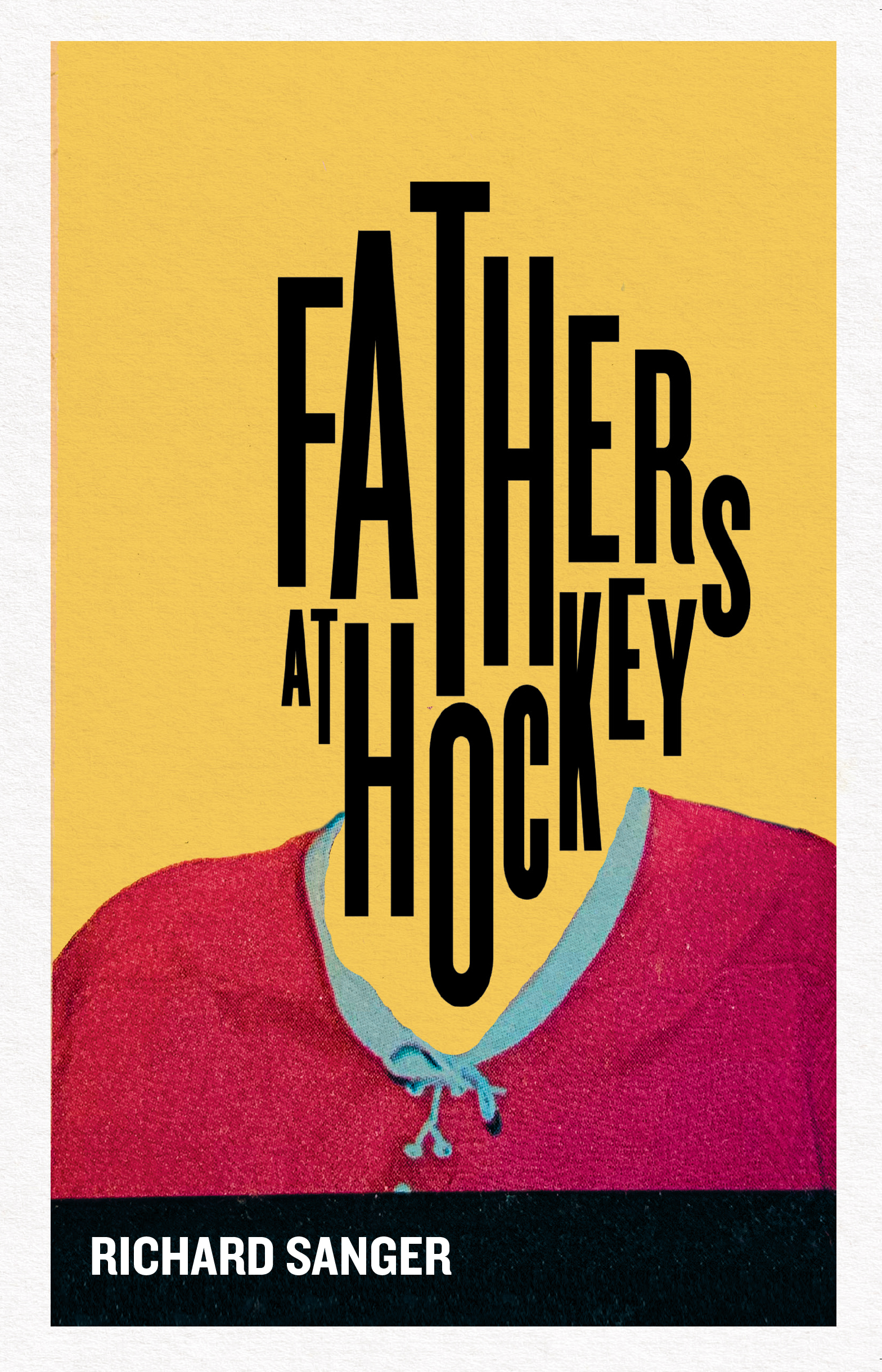 Fathers at HockeyRichard Sanger
"Richard Sanger's new book begins with father and son depart­ing on the mythic early morning quest and then plunges us into the dirty realism of the rink. There are skittish pucks, ancient Sherwoods, inappropriate mums, elaborate excuses for losers (and Leafs), the rink as blank slate or the genetic showcase kids can't escape. The key theme is the way we use stories to explain reality—including the games we lose—to ourselves, and our children." — Linda Hutcheon
"Richard Sanger's Fathers at Hockey is a brilliant and accurate evocation of the unique world dads and their kids enter when they find ice, outdoors or in. It's all here, the bad coffee, aching cold, throat-catching moments of desperate hope and prayer." — Roy Macgregor
"How does he encompass so much—from the numinous mystery of ice to a rink side chat with Umberto Eco—in a clutch of relaxed, mind-stretching, gut-punching poems about taking your kid to his games? I love this collection." — Rick Salutin
"Fathers at Hockey shows Richard Sanger at the top of his game: formally inventive and various, eloquent, unsentimental, funny, unconventionally beautiful. Everything this reader looks for in poetry." — Steven Heighton.
A Signal Editions Chapbook.
Signal Poetry
2020
Richard Sanger is the author of
Shadow Cabinet
and
Calling Home
as well as numerous plays and essays. His most recent collection,
Dark Woods
, was named one of the top ten poetry books of 2018 by the
New York Times
.
Other books by Richard Sanger:
Shadow Cabinet
Calling Home
Trade paperback
32 pp 8" x 5"
ISBN13: 9781550655766

CDN $10.00