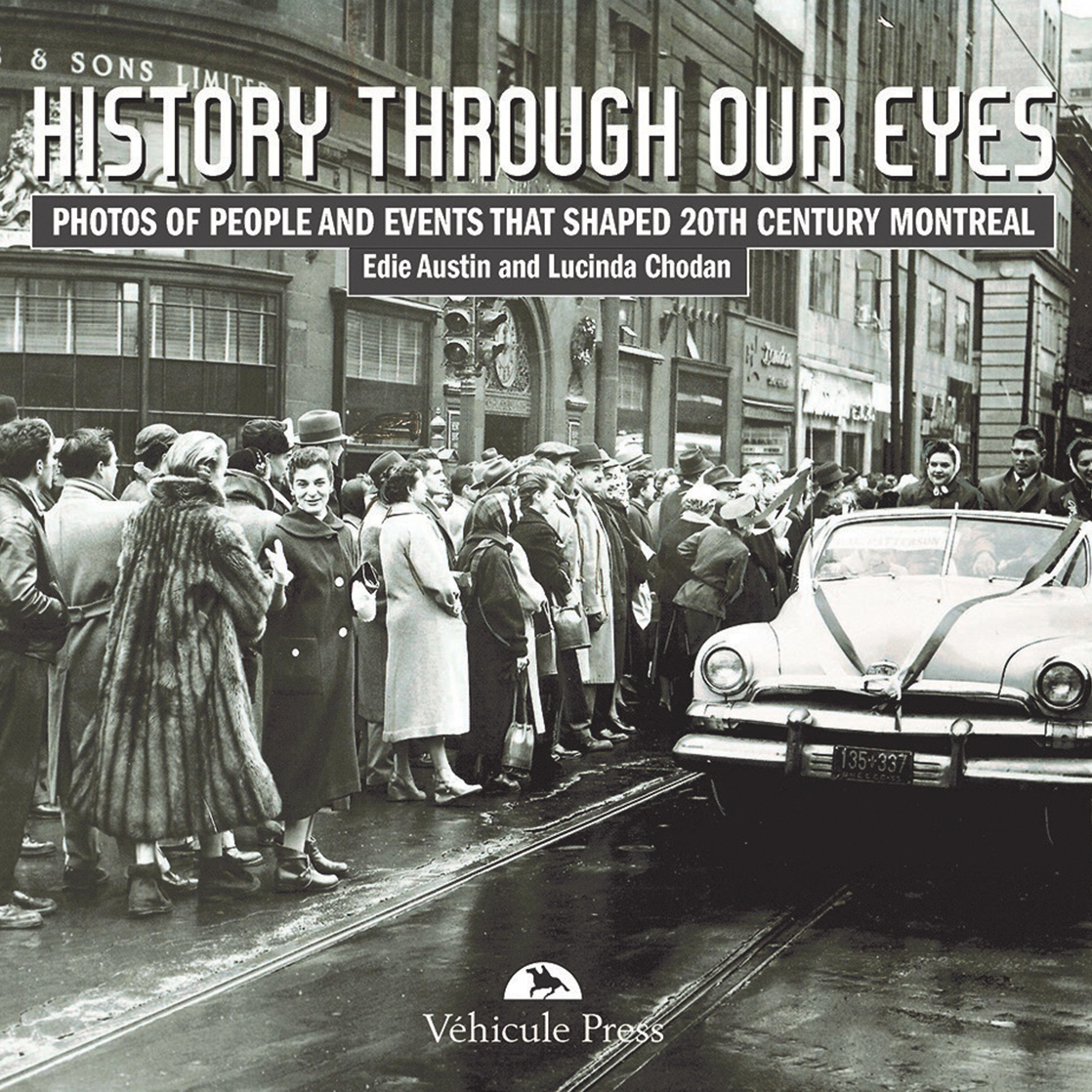 History Through Our Eyes: Photos of People and Events That Shaped 20th Century MontrealEdie Austin and Lucinda Chodan
History Through Our Eyes is a day-at-a-time look back at the 20th century through the lenses of Montreal's news photographers.

The striking photographs are drawn from the archives of the Montreal Gazette, one of North America's longest-publishing daily newspapers. They include iconic images from the Gazette as well as some photographs from the Montreal Herald, the Montreal Star and the Standard. While the photographs are the focus of this volume, the texts that accompany them tell the story of one of North America's most fascinating and news-intensive cities.
Véhicule Press
History 2020
Edie Austin is editorial page editor at the Montreal Gazette. She has been at the Gazette since 1983 where she previously served as reporter, editorial writer and Books section editor. She lives in Montreal.

Lucinda Chodan is editor in chief of the Montreal Gazette and former editor in chief of the Victoria Times Colonist and the Edmonton Journal. She started as an arts reporter at the Gazette in the late 1980s.
Trade paperback
200 pp 9" x 12"
ISBN13: 9781550655544

CDN $39.95 US & International
US $29.95