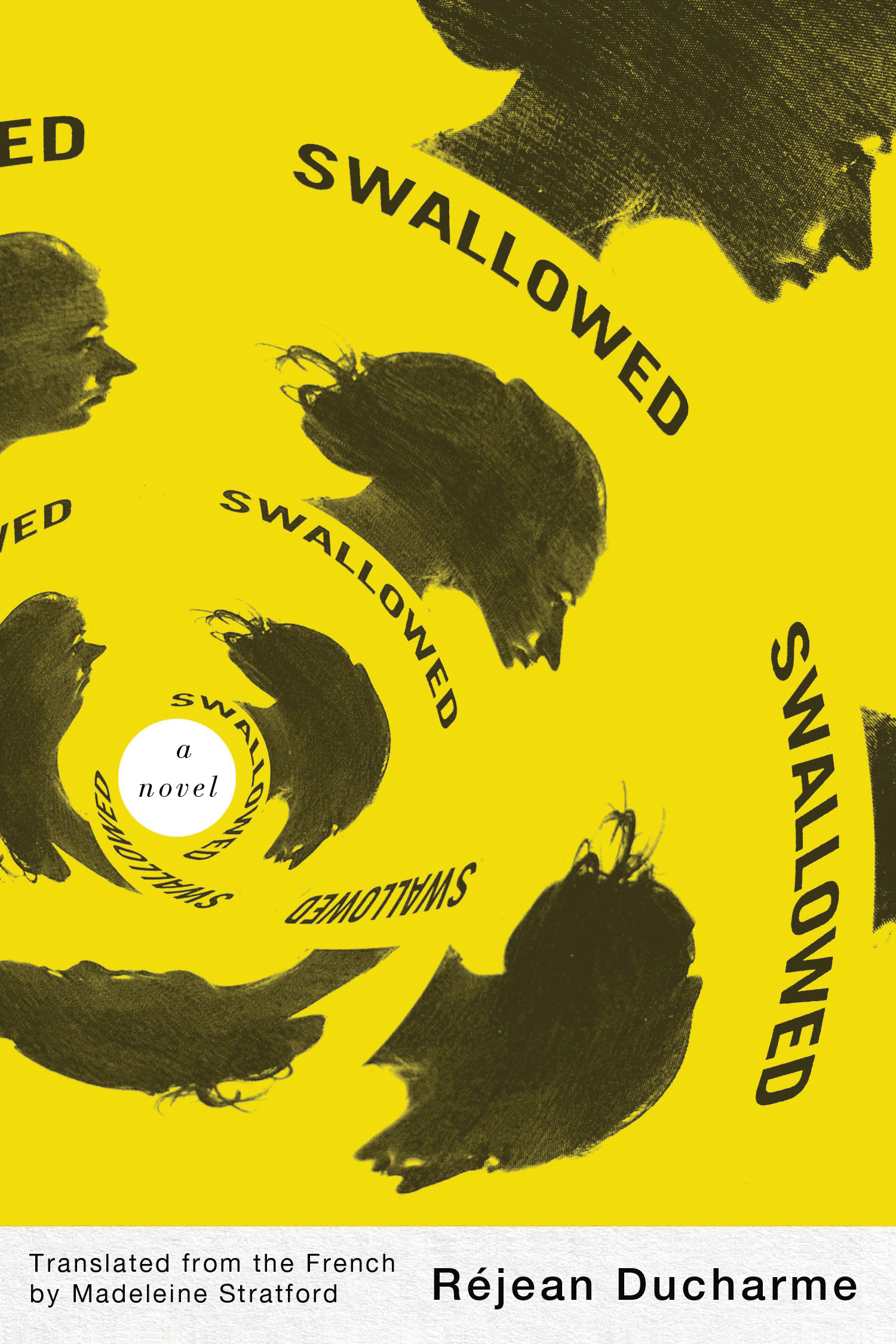 SwallowedRéjean Ducharme
Translated by Madeleine Stratford
A New Translation of Réjean Ducharme's Debut Novel That Rocked a Generation

In 1966, Réjean Ducharme, then a 24-year-old unknown, published L'Avalée des avalés, the debut novel that would go on to serve as a zeitgeist for several generations of French-Canadian readers.

Over the last fifty years, it has become a cornerstone for a culture, taught in high schools and universities as the foundation of modern Québécois literature. Astoundingly, an English-language edition of the book hasn't been in print since 1968, and has never before been available in Canada.
Esplanade Books
2020
"[T]he result [of reading the new translation] is wild. Page-long paragraphs see Berenice contemplate world domination, analyze her own skeleton, and rave about sex. She mashes up mythologies, going from philosophical to crude in staccato outbursts. Many passages present a kind of phenomenology of rage at her subordination by her parents, the surrounding society, and even language itself. In response, she takes words and reshapes them, flinging insults and inventing narratives as a form of armour to protect her individuality." — Amanda Perry, Literary Review of Canada

"More than just a marquee translation of 2021, Stratford's contemporary interpretation of this 1966 Québécois masterpiece (yes, masterpiece is the word for it) should create a crater of literary significance that spans at least a decade in either direction, a five-alarm barnburner of a book whose inferno is likely observable from space." – Justin Walls, Du Mois Monthly
Réjean Ducharme (1941-2017) published nine novels, as well as two screenplays, from 1966 to 1990. He won Canada's Governor General's Literary Award three times. Famously reclusive, he never spoke to the media or appeared in public.

Madeleine Stratford is a poet, a literary translator, and a professor at Université du Québec en Outaouais. In 2017, her English translation of a picture book by German author Lilli L'Arronge was shortlisted for a Kirkus Prize. Her French translations of Marianne Apostolides (Elle nage, 2016) and Cherie Dimaline (Pilleurs de rêves, 2019) were both finalists for a Governor General's Literary Award.
Trade paperback
260 pp 7.5" x 5"
ISBN13: 9781550655537

CDN $22.95 US & International
US $17.95

Ebook
ISBN13: 9781550655582

CDN $22.99