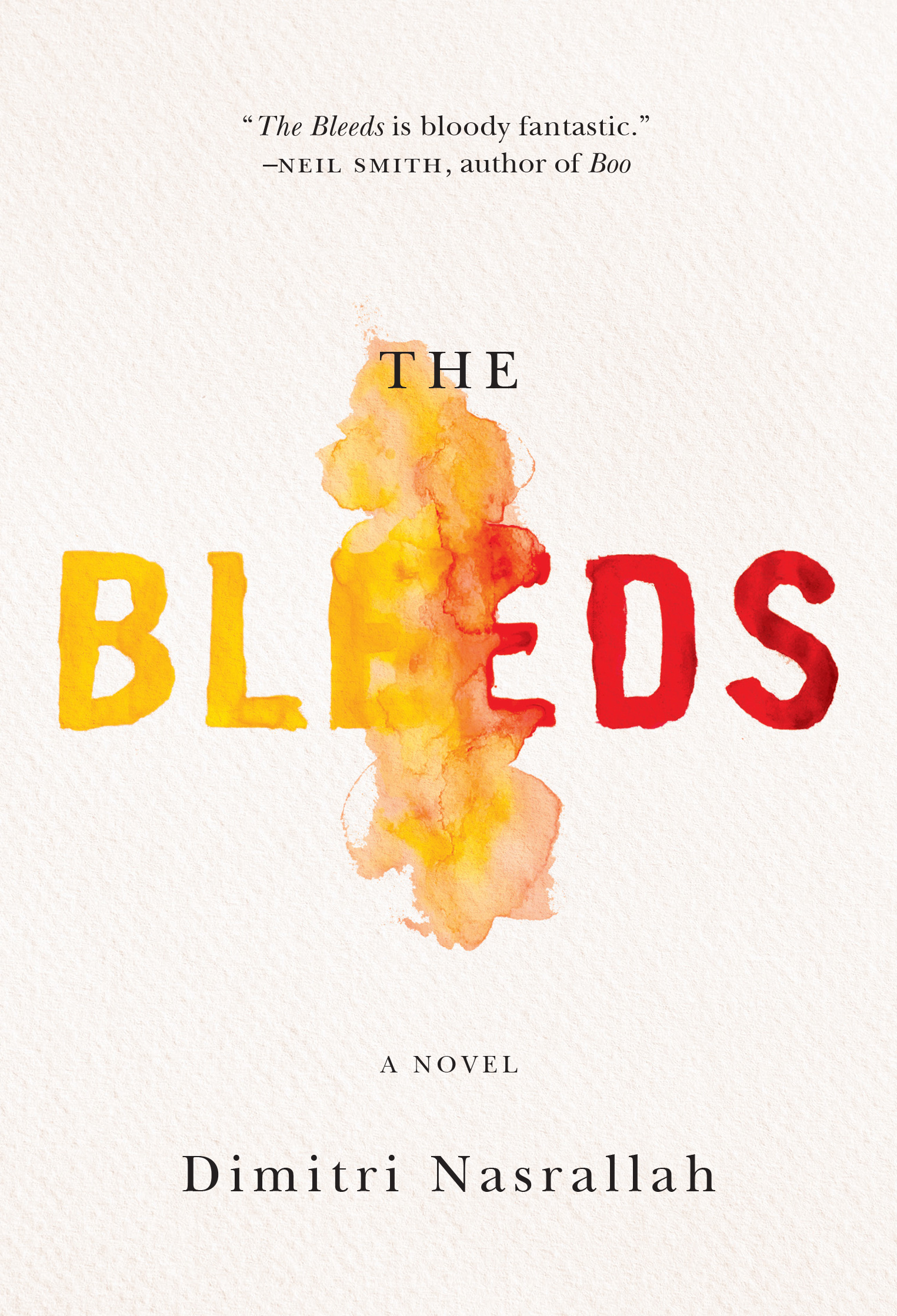 The BleedsDimitri Nasrallah
Power, intrigue and father-son rivalry.

From the author of the widely acclaimed Niko comes a fresh take on the political thriller, an allegory of power and privilege resurrected from the thwarted ideals of the Arab Spring. In The Bleeds, Nasrallah overturns the conventions of the political novel to focus on the corroded luxury and power structures framing the lives of those most affected by war and insurrection.

For half a century, the Bleeds have ruled with an iron fist. Once hailed as the founders of an independence movement, they've long since cemented into corrupt autocrats upheld by the foreign investors who manage their region's uranium trade. The aging Mustafa Bleed orchestrated the election of his son, Vadim, but Vadim's first term has proven he's more interested in the casinos of Monaco than his new role as leader. Now that an election has set the stage for revolt, opposition leaders, foreign diplomats, and journalists are fomenting a revolution against the Bleeds. All the while, father and son grapple with bonds of love, loyalty, betrayal, and paranoia.
Esplanade Books
2018
Praise for Niko:

Nasrallah possesses superb powers of description. With a few deft strokes, he delivers a character's essence and motivations. His idiosyncratically scarred landscapes shimmer in exotic hues. . . [His]startling achievement is to cause us to perceive the group differently, to remind us that every crowd of refugees consists of scores of people like Niko and Antoine.—The Globe and Mail

Niko is a story of accepting the frailty of human beings and about moving forward through the bitterness of exile. —The Montreal Gazette

Sobering and sophisticated... Nasrallah makes your teeth chatter with his riveting survival tale. —Nightlife Magazine

Niko is relevant and engrossing reading – it's a particularly alluring read. Nasrallah gives us the space to contemplate his characters, who are refugees and immigrants who struggle towards uncertain futures, uncertain even in the relatively safe haven of Quebec society. —Hour

By alternating the focus from one character's inner life to another's, Nasrallah creates a series of cliffhangers which propel the story forward. But the pleasure of reading Niko comes from more than just its fast pace. In this novel, Nasrallah has created complete worlds that you carry around in your head after you put the book down, worlds to which you want to return. —Eric Boodman, Montreal Review of Books

I was taken aback by Nasrallah's ability to infuse every scene, act and thought with emotion. By the time I reached the novel's dramatic finish, I'd shed more than a few tears. —Olga Kidisevic, Broken Pencil

Niko is tragic, spirited, resilient and very affecting. Economic with words and avoiding much embellished language, the novel's arc is finely crafted and gallops along. —Martyn Bryant, Rover Arts

Written in swift, clear prose, this book clips along nicely, covering vast personal, political and geographic territory. It is also a tremendously tender book. Love pulses from cover to cover. —Michael Bryson, Underground Book Club Blog
Dimitri Nasrallah's second novel,
Niko
, was nominated for CBC's Canada Reads and the International IMPAC Dublin Literary Award, and has been published in four languages. His debut,
Blackbodying
, won the McAuslan First Book Prize. He lives in Montreal, where he teaches creative writing at Concordia University.
Other books by Dimitri Nasrallah:
Niko: A Novel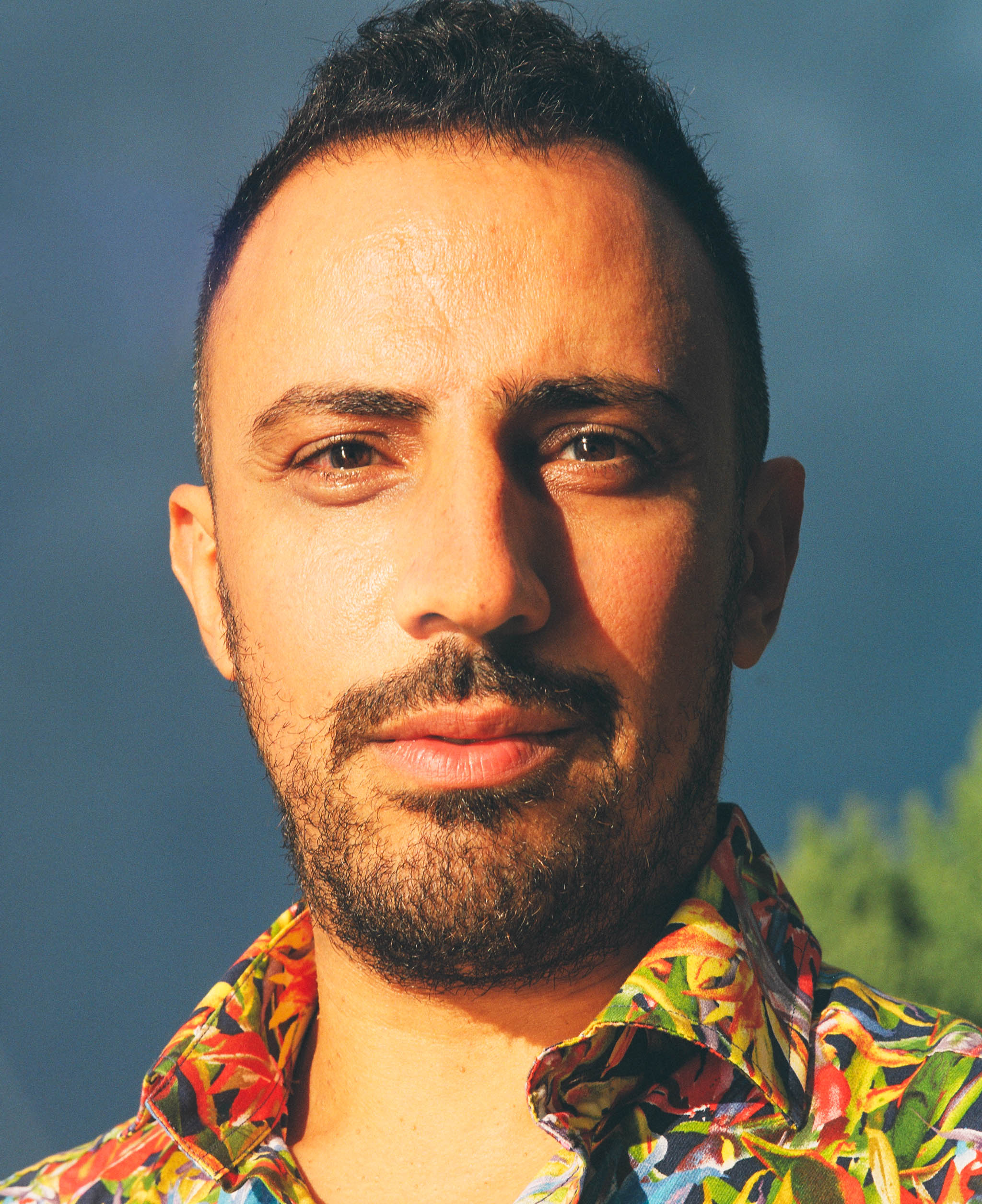 Trade paperback
244 pp 7.5" x 5"
ISBN13: 9781550654806

CDN $19.95
Ebook
ISBN13: 9781550654882

CDN $19.95