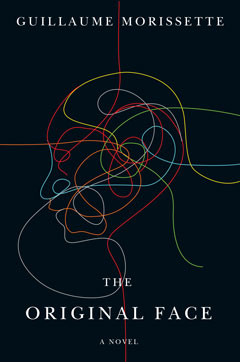 The Original FaceGuillaume Morissette
A novel about the gig economy.

Twenty-nine-year-old Daniel is an under-employed internet artist who's struggling as much with money and inspiration as he is in his relationship with Grace. Against a backdrop of a digital economy that rewards online platforms instead of content creators, with climate-change anxiety hanging in the air, the resolutely contemporary Morissette immerses readers into a year of modern love, as Daniel and Grace navigate their aspirations, insecurities and ambitions amidst a culture obsessed with selfies and identity.

A fresh and imaginative critical examination of work and life in the 21st century by the author of the "cultishly popular" New Tab.
Esplanade Books
2017
Advance Praise for The Original Face:


"The Original Face is a glorious clusterfuck of existentialism, sarcasm and humiliation. Morissette conquers the conflict of money, art and love in a way that resonated with me to my core." –Chloe Caldwell, author of Women and I'll Tell You in Person

"I laughed a lot while reading The Original Face. Guillaume Morissette's perspective on Montreal, the internet and life in general feels fresh and relatable. Yes." –Devon Welsh, singer/songwriter, formerly of Majical Cloudz

"Involving, sharp and very funny, The Original Face is a poisonously comic take on labour, 'emotional arthritis' and the grand dystopia of being." –Tamara Faith Berger, author of Maidenhead


Praise for New Tab:


"This book is straight-up great." – A.G. Pasquella, Broken Pencil

"Morisette's Main-centric New Tab is one of the best Canadian novels of 2014." –Ian McGillis, Montreal Gazette

Inventive works of fiction like New Tab, on the other hand, can go where "Scarlett Johansson" and "Johnny Depp" simply cannot go—down to the messy, abject, and irresolvable dilemmas of our digitalizing desire. It's full of glitches, and it's pretty cold, unlike some of those steamy and streamlined sex machines of yore. But for now it's all we've got. –Henry Adam Svec, Motherboard/Vice

A touching portrait of life in Montreal as so many of us know it today. Morissette's is a unique voice, but at the same time it's the voice of a generation, the voice of our generation. And so, when Thomas finally meets someone "with bed hair that randomly looked excellent," we're just as excited as he is. -- Peter McCambridge, Québec Reads

Morissette is the poet Eeyore. A modern technical-intellectual who has captured the millennial undergrad and all his distinctive insecurities. But instead of launching his protagonist into an idealized scenario, full of true callings and real love, he explores the perennial rut of dissatisfaction. –Book Stylist

New Tab astutely captures the ennui, isolation and disengagement of a generation that has been emotionally dismantled by the Internet, then set adrift in a world in which everything is connected and everyone is alone. "How will I check the internet when I am dead?" Thomas asks himself. How indeed. -Stacey Madden, Quill & Quire

Set in a Montreal as vividly its own as Richler's, Morissette's fresh and original generational take brims with uncommon observations, understood character and abundantly happy-sad situations. A terrific read and a shining souvenir. – David McGimpsey, author of Certifiable and Li'l Bastard

Weird, poetic, funny, and original...I tore through it. – Jonathan Goldstein

In this hilarious novel, Morissette meditates on finding and making meaning in a time when distractions coalesce to form the new and glossy void. The econstruction of regrets, an email with feelings and the screaming universe cement Morissette as both a master of the absurd and a seer of the real. I lol'd. – Melissa Broder, author of Meat Heart

Morissette nails the charms and frustrations of a city subsisting on the proceeds of after-hours DJ gigs and backyard film screenings, stealing wi-fi to get online long enough to pay impossibly high hydro bills belonging to mostly-hallway student apartments… –Jill Murray, National Post
Guillaume Morissette
is the author of the collection of stories & poems
I Am My Own Betrayal
(Maison Kasini, 2012) and the novel
New Tab
(Vehicule Press, 2014), a finalist for the 2015 Amazon.ca First Novel Award, and the 2014 Hugh MacLennan Prize for Fiction. His work has appeared in
Maisonneuve Magazine, Little Brother Magazine, Vice, Electric Literature, Nouveau Projet, Funhouse Magazine, The Quietus
, and many other publications. He lives in Montreal.
Other books by Guillaume Morissette:
New Tab: A Novel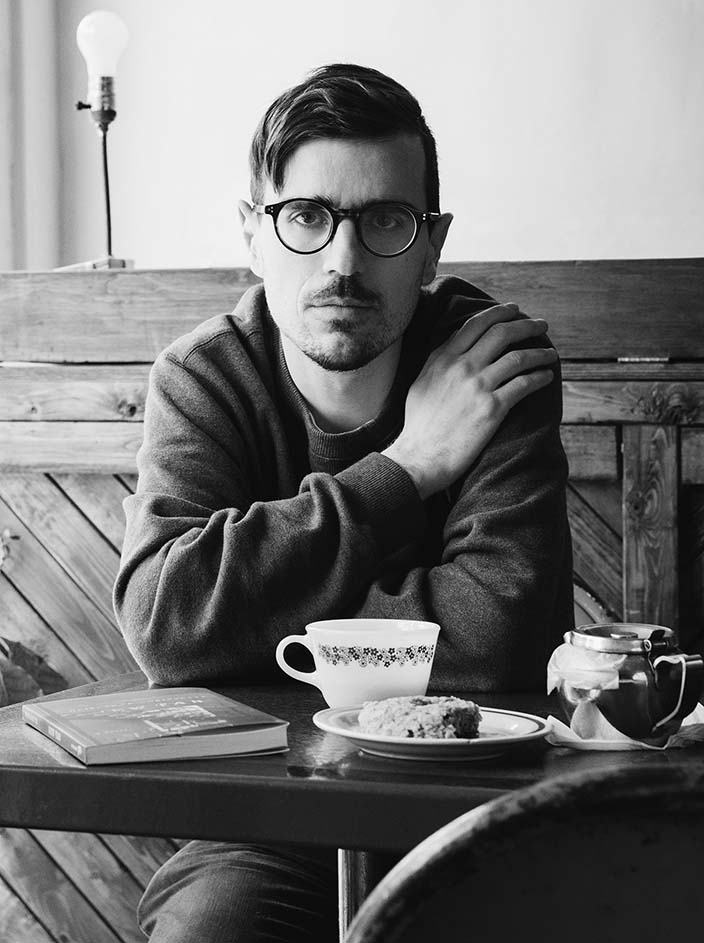 Trade paperback
244 pp 7.5" x 5"
ISBN13: 9781550654783

CDN $19.95 US & International
US $15.95

Ebook
ISBN13: 9781550654868

CDN $19.95