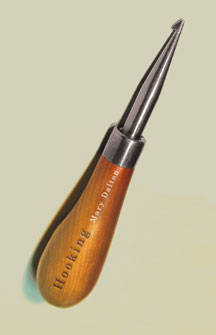 HookingMary Dalton
Mary Dalton's fifth collection, Hooking, is a series of centos that, on one level, draw inspiration from a traditional Newfoundland craft. Like a hooked rug made up of strips of fabric cut from old clothes, the cento is stitched together from lines scissored out of other poems. Dalton's cento variants, however, range across continents and epochs, rummaging among poems contemporary and canonical in celebration of the recombinatory energies of language. As Dalton's lines hook together syntactically and emotionally, they create a striking music, by turns subtle, startling and dazzling.
Signal Editions
2013
Praise for Mary Dalton:

"Make no mistake, these poems are beautifully made." –The Globe & Mail

"Dalton's craftsmanship is impeccable." –Books in Canada

"Mary Dalton is most certainly one of the great Newfoundland poets ... The fact Dalton achieves not only coherent flow, but sharply rendered, striking poetry is a testament to her skills as a poet. –Salty Ink

"Dalton's stitch work is very fine: it makes for some strange juxtapositions, but they are often as evocative as they are enigmatic. In effect, the collection as a whole is a celebration of creation." – Barbara Carey, Toronto Star

"There is interruption and interjection but there is also continuance and flow, and unexpected resonances that spark and delight." – Joan Sullivan, The Telegram


Mary Dalton
has published four volumes of poetry, the most recent of which are
Merrybegot
[2003] and
Red Ledger
[2006]. Her work has also been widely anthologized in Canada and abroad. Dalton has won numerous awards, including the EJ Pratt award and the Newfoundland and Labrador Book Award, and has been shortlisted for the Winterset, Pat Lowther, and Atlantic Poetry awards. She lives in St. John's, Newfoundland.
Other books by Mary Dalton:
Red Ledger
Merrybegot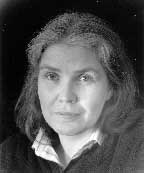 Trade paperback
88 pp 8.5" x 5.5"
ISBN13: 9781550653519

CDN $18.00 US & International
US $18.00